Britain Warns China Against Military Moves Around Taiwan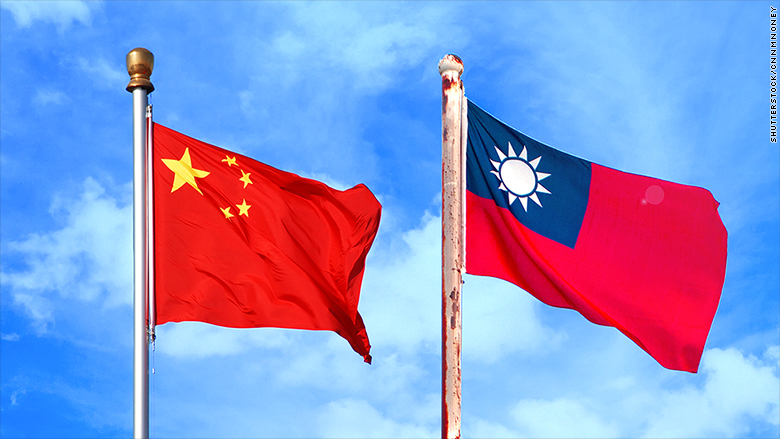 Recent military activities around Taiwan sponsored by China are feared to be escalated in the shortest while. Britain moves to warn China against it.
Britain's Minister of Defence, Ben Wallace has warned China against its military moves around Taiwan, calling for a peaceful settlement of the dispute. He warned that Chinese incursions into the Taiwanese air defence zone were dangerous and could lead to an aggravated conflict.
During a visit to Brussels for a NATO meeting, Wallace told news reporters that he fears the escalation of the Chinese incursions. He noted that since October 1, when the Chinese air force intensified its overflights, Western capitals and Taipei have been on alert.
"Militarily they are posturing, as we've seen. We think that's unwise. You're in danger of destabilising the region, you're in danger of provoking further conflict in other disputed areas," the Defence Minister said.
According to military experts, the overflights by Chinese bombers, and Taiwan's efforts to mobilize its jets for counter-attack, will heighten the risk of a miscalculation which could result in a full-blown crisis.
Despite the vow by Chinese President Xi Jinping on October 9 to achieve "peaceful reunification" with Taiwan without the use of force, there seems to be traces of forceful take over of the country. Taiwan has come under increased military and political pressure from Beijing to accept its sovereignty over the island. However, Taipei has pledged to defend its freedom.
Stating the need for China and Taiwan to settle their differences, Defence Minister Wallace said "The difference between mainland China and Taiwan needs to be resolved through peaceful methods."
WHERE IT ALL STARTED
In 1997, Taiwan, a former British colony, was handed over to China under a "one country, two systems" framework, which allows for freedom of expression and assembly, and an independent legal system, not obtainable on the mainland. However, China has imposed national security laws which Beijing and Hong Kong officials deny impinges on the city's freedoms.
Commenting on the situation, Wallace said "I think it's why we were so worried about Hong Kong, because Taiwan was effectively included in the 'one country, two systems'. And if you trash that and you break those commandments, what does that mean for Taiwan?"
Source: Reuters
Featured Image Source: SupChina