Thousands Protest Against Military Rule In Sudan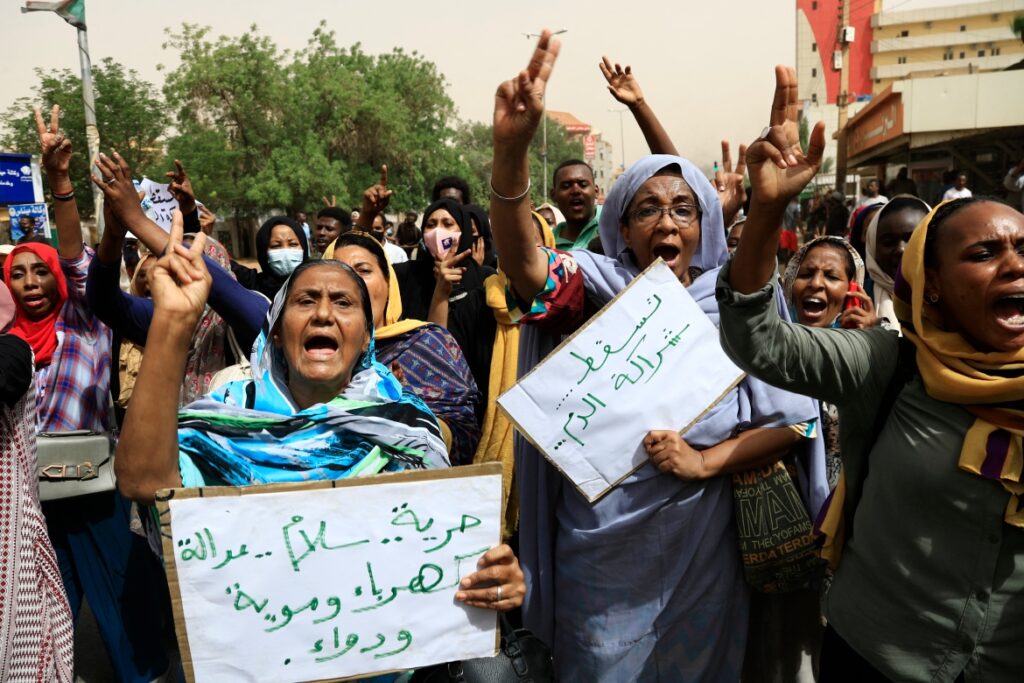 Citizens demand a return to civilian rule after the military seized power on Monday.
In a bid to push for quick return to civilian rule, thousands of Sudanese citizens on Saturday staged protests across the country. The protesters in the country's capital Khartoum and other cities demand the return to power of ousted Prime Minister Abdullah Hamdok. Medics say two people have been shot dead in the capital's twin city, Omdurman.
Following a coup led by General Abdel Fattah Burhan on Monday, October 25, civilian rule was dissolved and political leaders arrested. Despite widespread condemnation, General Abdel Fattah has defended the coup on the premise that it was necessary to avoid a "civil war'' and political instability in the North African country.
Demonstrators on Saturday were seen marching with the country's flags alongside chants of "No to military rule.''
BBC reports that Shaheen al Shaheef, a member of the Khartoum Resistance Committee said: "People here are very peaceful…These protests are going to continue being peaceful even when faced with the guns. However, we do realise the current situation of [Gen] Burhan – he has lost all his backing. This is really a one-person coup, there is nothing, no-one else to back him.''
Authorities in Sudan have cut off the internet and other communication platforms, and restricted movement.
Prior Monday's coup, Sudan's civilian and military leaders have been involved in an uneasy power-sharing agreement since 2019 when long-time ruler Omar al-Bashir was overthrown. The agreement was part of efforts to promote democracy in the oil rich nation, but it has proven futile with a number of failed coup attempts, the last being little over a month ago.
However, General Abdel Fattah has expressed commitment towards transition to civilian rule as elections have been scheduled for July 2023.
Source
BBC
Featured Image Source: AFP