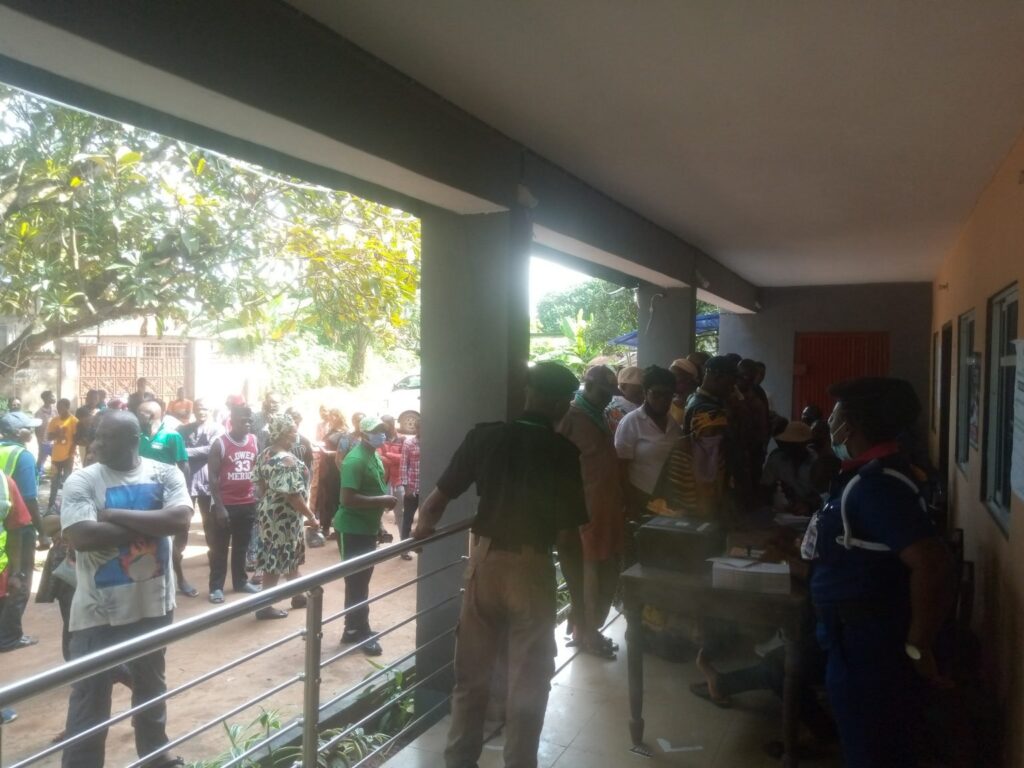 In a significant shift from what was obtainable in the past, electorates rejected money in exchange for votes in a polling station in Anambra.
As the ongoing Anambra State gubernatorial elections continues peacefully with results emerging, a video footage of a man who was shunned by voters after trying to give them money in exchange for votes in a polling unit have made the rounds on the social media space.
Voices in the video could be heard saying in Igbo "we don't want APC, they've been bad to us"  as the party agent was asked by security agents to leave. The candidate of the Nigerian ruling All Progressive Congress (APC) in the elections is Andy Uba.
The action of the people goes to tell a lot about the dissatisfaction of the Nigerians towards the government of President Muhammadu Buhari as the economy continues to dwindle amidst a depreciating currency and heightened insecurity.
Source
LIB
Featured Image Source: Daily Post