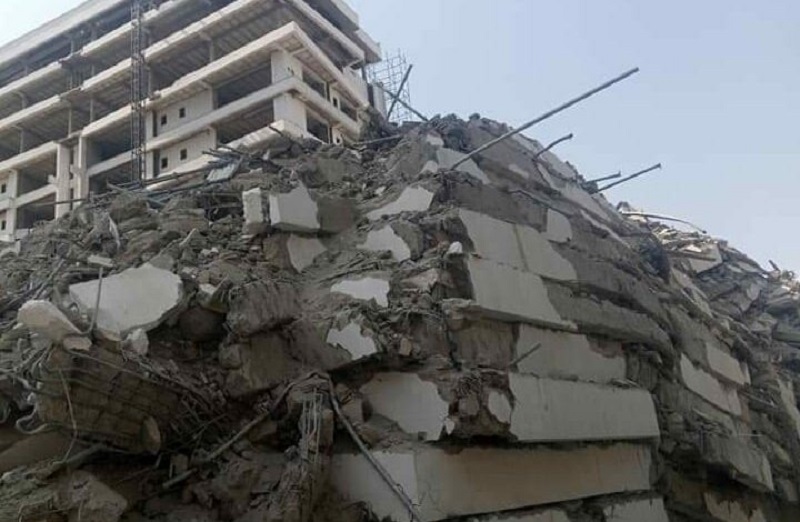 As rescue operations continue, more discoveries are being made on a daily.
As rescue operations continue at the site of the collapsed 21-storey Ikoyi building, the number of dead bodies discovered in the rubble has risen to 43 according to a statement from the Lagos State commissioner for information and strategy Gbenga Omotoso on Sunday, November 7. So far, 15 survivors have been recovered from the building as 49 persons have reported their loved ones missing.
"One more body has been recovered from the site of the collapsed 21-storey building in Ikoyi, Lagos. The body, which was recovered on Saturday, has brought the number of bodies retrieved from the rubble to 43. There are 15 survivors and 49 persons have reported that their loved ones are missing,'' the statement read.
The high rise building collapsed on Monday, November 1 and has been described as one of the biggest disasters to have hit the West African country in 2021. Rescue efforts and identification of bodies have continued since the collapse as affected families worry about the fate of their loved ones trapped in the building.
Source
LIB
Featured Image Source: Pulse NG