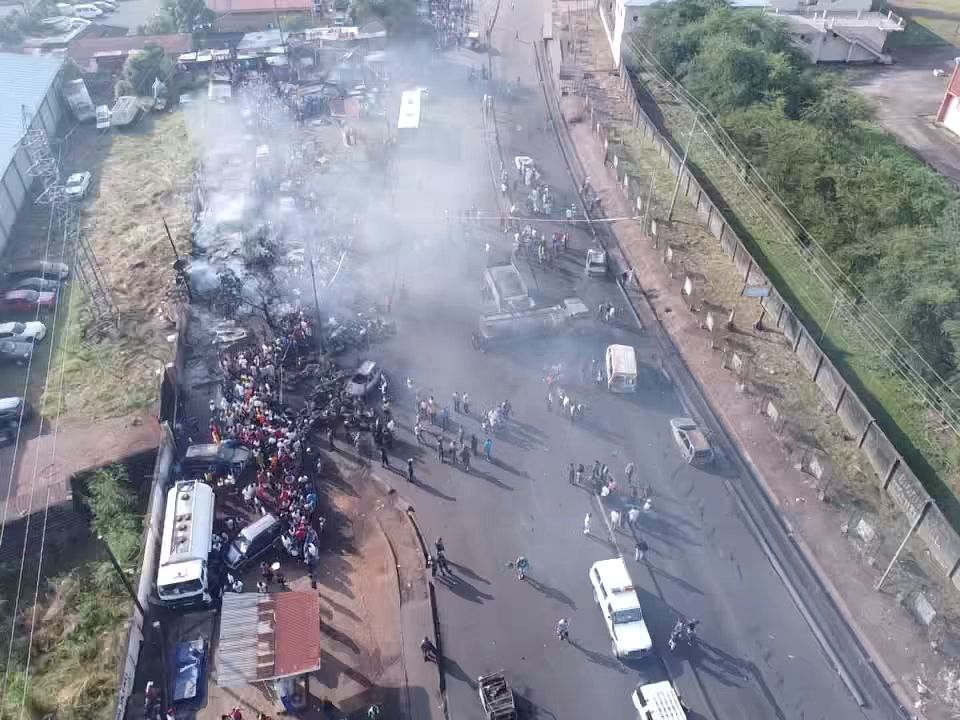 The West African nation has witnessed series of disasters in recent past that has claimed numerous lives and properties.
Following a deadly tanker explosion on Friday that claimed the lives of over 100 people, the President of Sierra Leone Julius Maada Bio has declared three days of national mourning as the West African nation continues to battle the impacts of the disaster. President Maada said the country must learn from Friday's disaster and declared free treatment for those injured in the explosion that hit the country's capital city Freetown.
Mr Maada would further reveal that he is setting up a task force that would investigate the incident and make recommendations on how to prevent future occurrences. To remember victims, the country's flags will be flown at half-mast later on Monday.
So far, nothing less than 101 people have been reported dead from the incident while 100 others were reported injured after the explosion which was caused by two trucks colliding against each other in Freetown.
The West African country has suffered from a number of tragedies recently. In March, over 80 people suffered injuries in a fire incident which swept through one of the slumps in Freetown. The fire displaced more than 5,000 residents. Back in 2017, a heavy rain caused a mudslide which killed over 1,000 people.
Source
BBC
Featured Image Source: Reuters