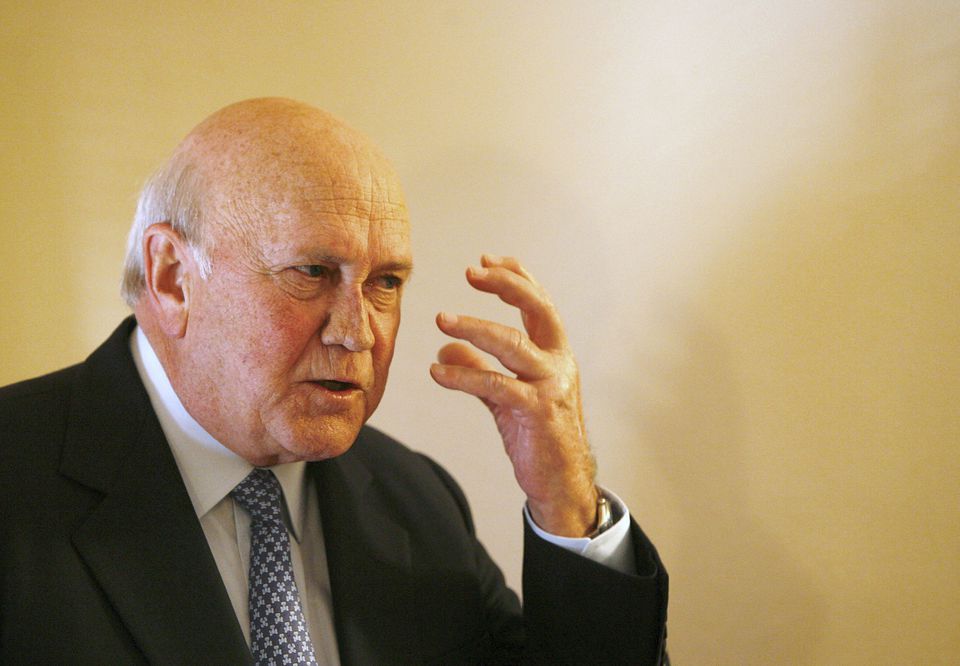 President De Klerk alongside Mandela negotiated the transition from apartheid to democratic rule in South Africa.
Following his death at the age of 85 last week, former South African president FW de Klerk will be cremated in a private ceremony on Sunday, November 21, 2021. President Klerk was the last white South African leader and pushed for an end to the apartheid government alongside Nelson Mandela. However, De Klerk will not get a state funeral like Mandela did, a statement from his foundation confirmed.
"The FW de Klerk Foundation wishes to announce that FW de Klerk's cremation and funeral will take place on Sunday, 21 November," the statement read.
"It will be a private ceremony for family members and will not be open to media.''
De Klerk assumed power at the peak of the apartheid regime in 1989 but was key in ensuring a successful transition to a democratic government led by late president Nelson Mandela.
The pair (Mandela and De Klerk) would share the Nobel Peace Prize in 1993 for peaceful negotiations which led to an end to the apartheid government.
The former statesman died on Thursday, November 11, after a battle with cancer.
Source
BBC
Featured Image Source: Reuters