Chimamanda Ngozi Adichie Honoured As A Library Lion, Expresses Excitement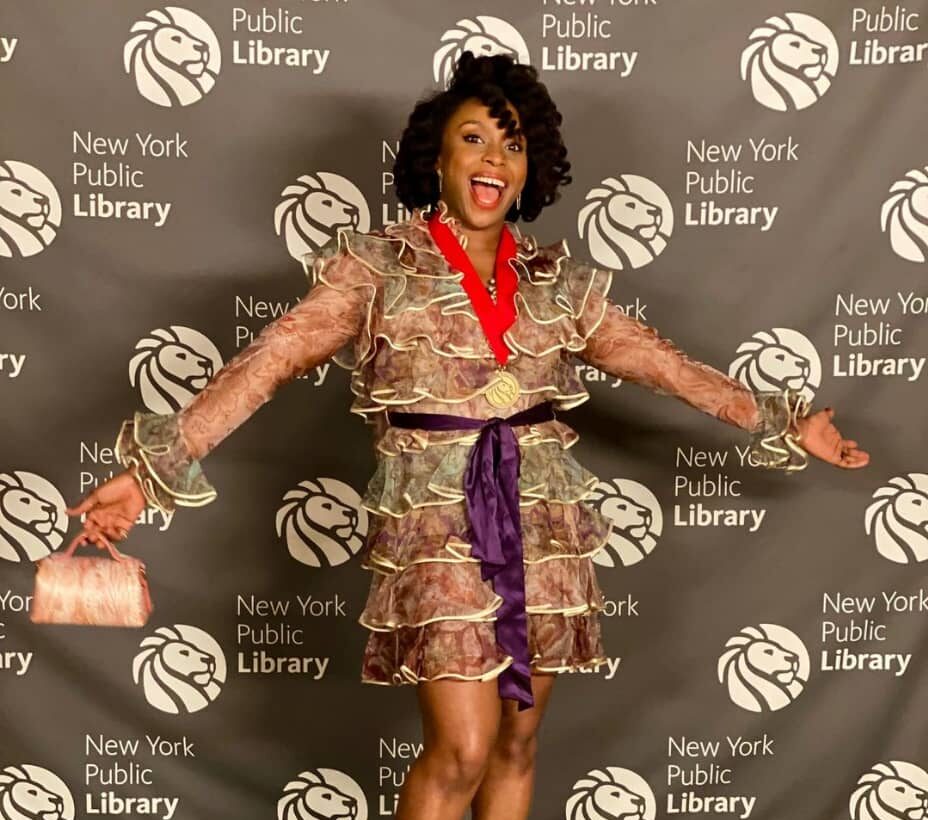 The Nigerian writer has added to her list of accolades after being named a Library Lion on Sunday.
Renowned Nigerian writer Chimamanda Ngozi Adichie has expressed excitement after being honoured alongside the likes Tina Brown, Jonathan Lethem, and Darren Walker as Library Lions at the New York Public Library's annual gala.
This year's edition was held on November 8, 2021, at the New York Public Library's Stephen A. Schwarzman Building as notable literary personalities were in attendance.
Chimamanda took to Instagram to share photos and spoke about the event saying that to be honored as a Library Lion is "utterly spirit-lifting."
Being honoured as a Library Lion is just one amongst numerous awards the Nigerian writer who drew inspiration from late Chinua Achebe after reading his 1958 novel Things Fall Apart, has received in the course of her career.
Adichie's first novel, Purple Hibiscus (2003), amassed wide critical praise; it was shortlisted for the Orange Prize for Fiction (2004) and was awarded the Commonwealth Writers' Prize for Best First Book (2005). She won the Women's prize for fiction, formerly called Orange Prize(2007).
Chimamanda who has established herself as a strong feminist, went on to release Half Of A Yellow Sun (2006), The Thing Around Your Neck (2009) amongst other works.
Similarly, she has been recipient to honorary degrees from several renowned institutes of learning.
Sources
Global Times NG
Wikipedia
Featured Image Source: