Olu Jacobs Is Suffering From Dementia- Wife, Joke Silva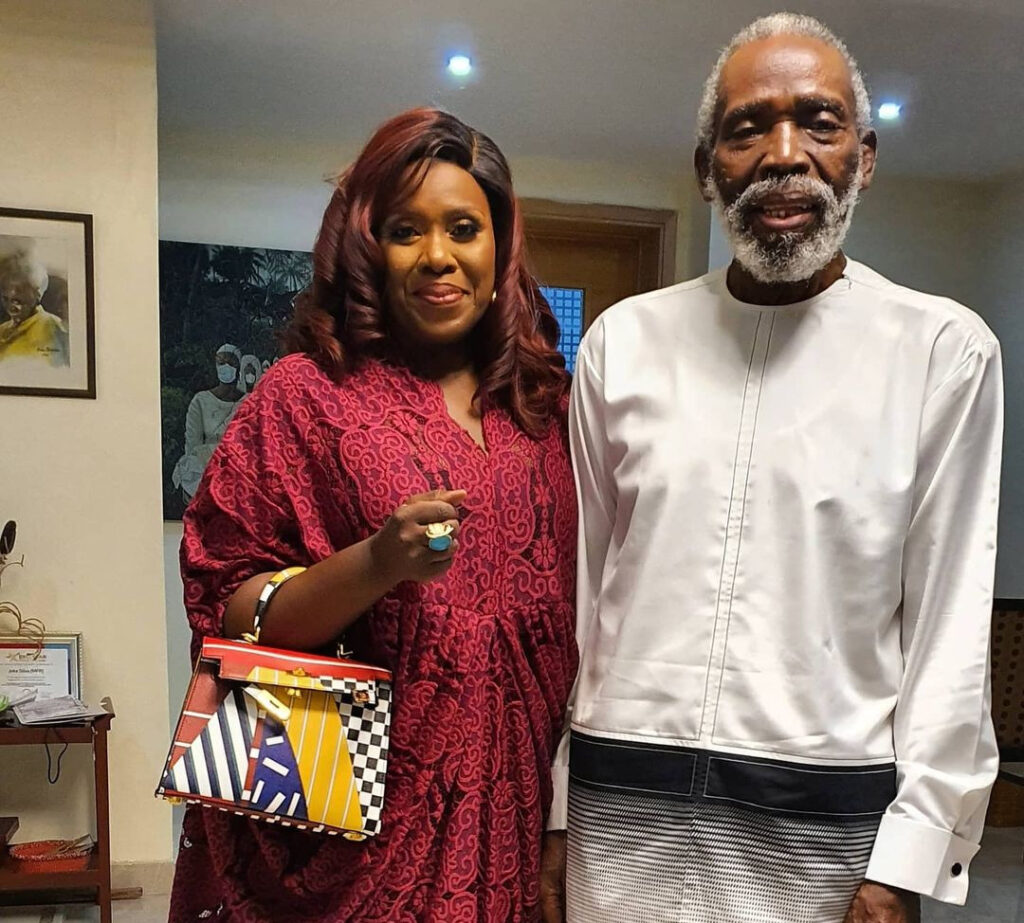 Joke Silva has cleared the air on her husband's health status.
For the first time, Nollywood actress Joke Silva has opened up about the health of her husband and legendary actor Olu Jacobs. In a chat with high profile media personality Chude Jideonwo, the thespian revealed that Olu Jacobs who has been missing from the screens for a while is suffering from dementia with lewy bodies (DLB).
Joke Silva said "it's been going on for a couple of years'' and she has not made it public since.
"He is dealing with issues and it is been going on for a couple of years. It is known as dementia with lewy body. It is a degenerative disease that affects the brain and it is almost like a Parkinson type of disease, it affects the brain and affects the person,'' she revealed.
She went further to state that the state of things is hard on the award-winning actor: "That is what we have been dealing…but the thing is, it is hard on him because he doesn't understand what is going on and it is hard on us family members as well. We have gone through it over the past couple of years but we thank God.''
On her part, Joke Silva lamented about the situation, saying "I wish I had the old you here so I don't battle these times on my own but we are grateful for the moment of clarity. I miss the times we work together.''
Joke Silva turned 60 this year while Olu Jacobs is 79 and the pair have been a perfect example for celebrity couples to follow with no public feud recorded or separation between the two for decades of their marriage.
Source
LIB
Featured Image Source: LIB