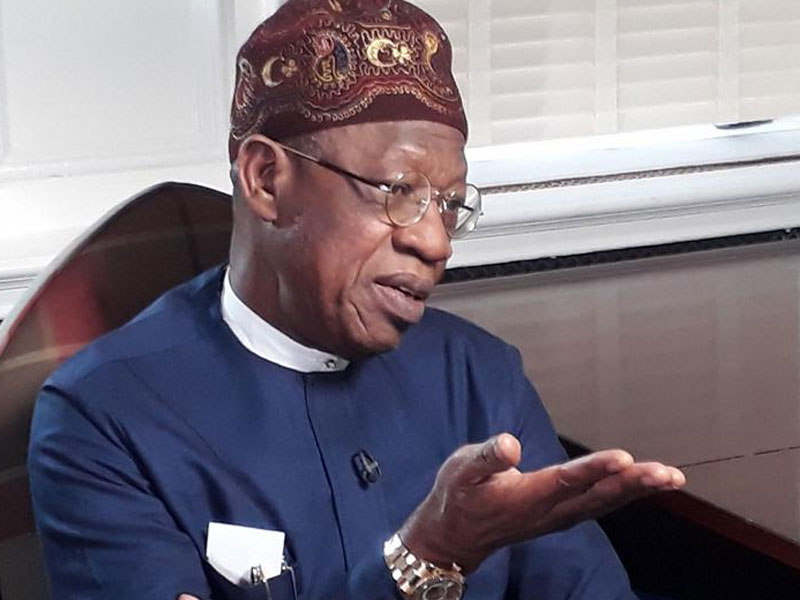 The information minister has maintained his remarks about the Lekki Massacre.
Despite coming under heavy criticism from Nigerians after the report of the Lagos State Judicial Panel on #EndSARS submitted on November 15, 2021, confirmed that the Nigerian Army and Police shot, killed, and injured peaceful protesters at the Lekki toll gate on the night of October 20, 2020, Nigerian information minister Lai Mohammed has dismissed the report of the independent panel.
The panel's report noted that at least nine protesters were killed, four presumed missing/dead, and dozen others injured through shots fired by the army and later by the police who alongside some state environmental agency tried to clean up the site to cover up their deadly act.
In a press conference on Tuesday, November 23 in Abuja, Lai Mohammed described the findings of the panel as fake news and "tales by moonlight.'' Mr Mohammed noted that the leaked panel report was filled with discrepancies which according to him invalidate its authenticity.
"There's absolutely nothing in the report that is circulating to make us change our minds that there was a massacre in Lekki on October 20, 2020,'' the minister said.
Owing to this development, Lions Crib believes it will be difficult for the government to act on recommendations suggested by the panel to ensure justice is served to victims.
Source
Pulse NG
Featured Image Source: Arise News