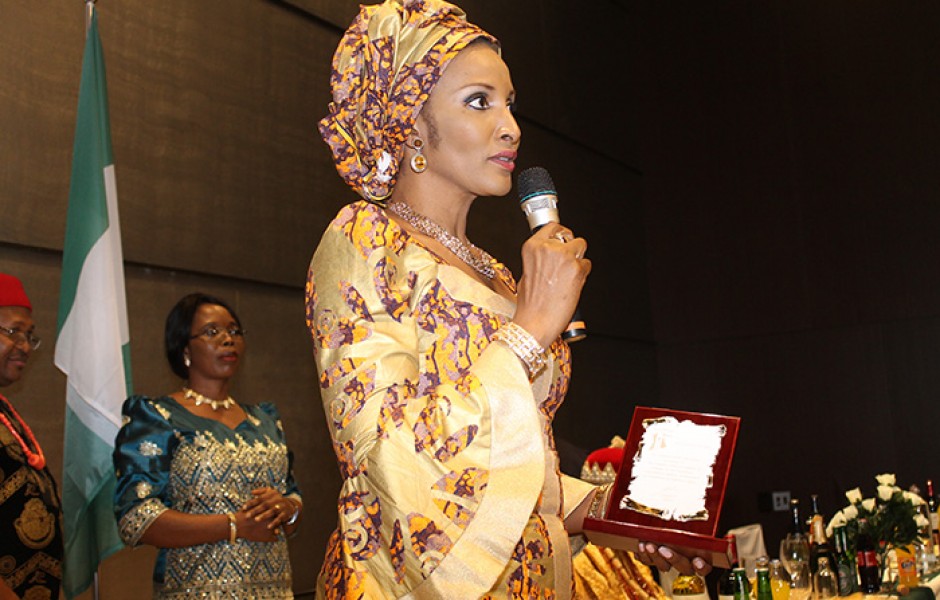 Bianca believes the separatist's release will prove the President is willing to listen to the plight of the Igbo in Nigeria.
Bianca Ojukwu, widow of defunct Biafran leader late Odumegwu Jim Ojukwu has pleaded with President Muhammadu Buhari to release the leader of the Indigenous People of Biafra (IPOB) Nnamdi Kanu.
The former Nigerian Ambassador to Spain made the plea in Owerri, Imo State, during the 10th memorial anniversary of Ojukwu on Friday, November 26, 2021. Bianca urged Buhari to consider the plea made by some leaders of Igboland during a recent visit to the State House, Abuja.
"Please release Nnamdi Kanu,'' the ex-beauty queen said.
Bianca further stressed that "Kanu's release will further buttress President Buhari's commitment to healing the wounds inflicted by the sense of marginalisation felt by the Igbo nation.''

Nnamdi Kanu is currently held in detention at the facility of the DSS.
Source
LIB
Featured Image Source: The Cable