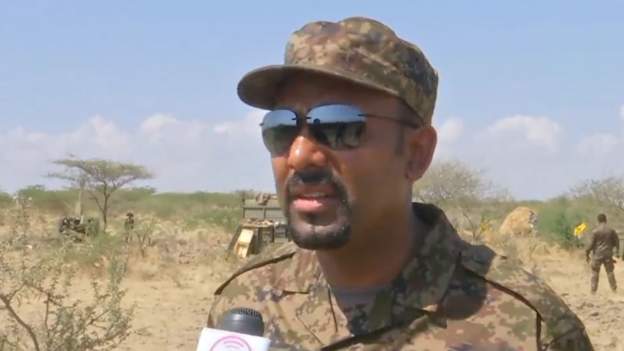 Abiy has lived up to his resolve to fight the war from the frontlines.
After announcing that he will be leading the war with Tigray forces from the frontlines, Ethiopian Prime Minister Abiy Ahmed has been captured by state media wearing a military uniform in a rural location as the conflict drags on.
Abiy in a recent interview sounded defiant and revealed that government forces had retaken some territories held by rebel forces.
In a new development, the Ethiopian government has announced new restrictions for the media on reporting the war as rebels continue their advancement towards the capital.
The government of the East African nation has banned news outlets and social media users from reporting military movements and battlefield updates unless it is approved by the government.
Source
BBC
Featured Image Source: Ethiopian State Media