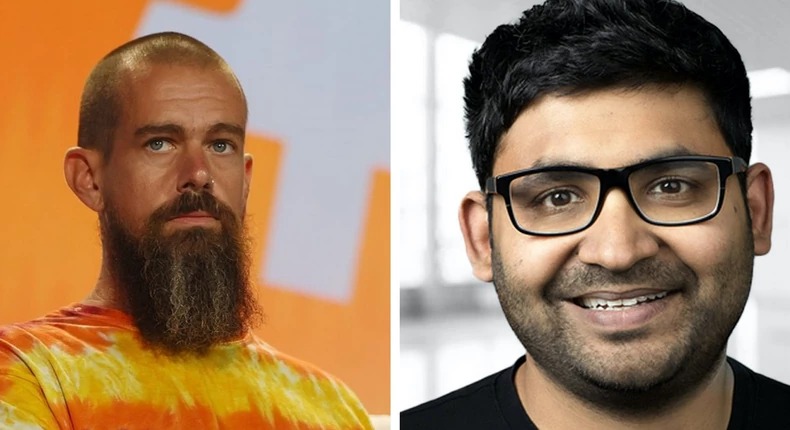 Stanford graduate rewarded after 10 years of service.
Following the resignation of Jack Dorsey as the CEO of Twitter on Monday, November 29, Indian-American tech guru Parag Agrawal has been announced as replacement of the American tech entrepreneur.
Dorsey believes the micro blogging platform is capable of moving on without its founders at the moment, hence his decision to step down, a very tough call he has made.
In an email shared with the Twitter team, 45-year-old Dorsey disclosed Agrawal as his choice replacement, noting that the Indian understands the needs of the brand.
Dorsey is taking a break and is not interested in taking any roles when his term on the Board of Directors ends next year.
He took this decision to afford Agrawal the needed space in piloting the affairs of the company that serves close to 400 million users.
"I believe it's critical a company can stand on its own, free of its founder's influence and direction," he said in the email, and posted a screenshot on his Twitter account.
Agrawal who served as the CTO before his new appointment in a goodbye message expressed confidence in the company's future strategy and vowed to make the social media platform the best for its users.
"Let's show the world Twitter's full potential,''he concluded his message.
Agrawal is a 37-year-old graduate of Stanford University. He joined Twitter in 2011 and served as CTO since 2018.
Source
Pulse NG
Featured Image Source: