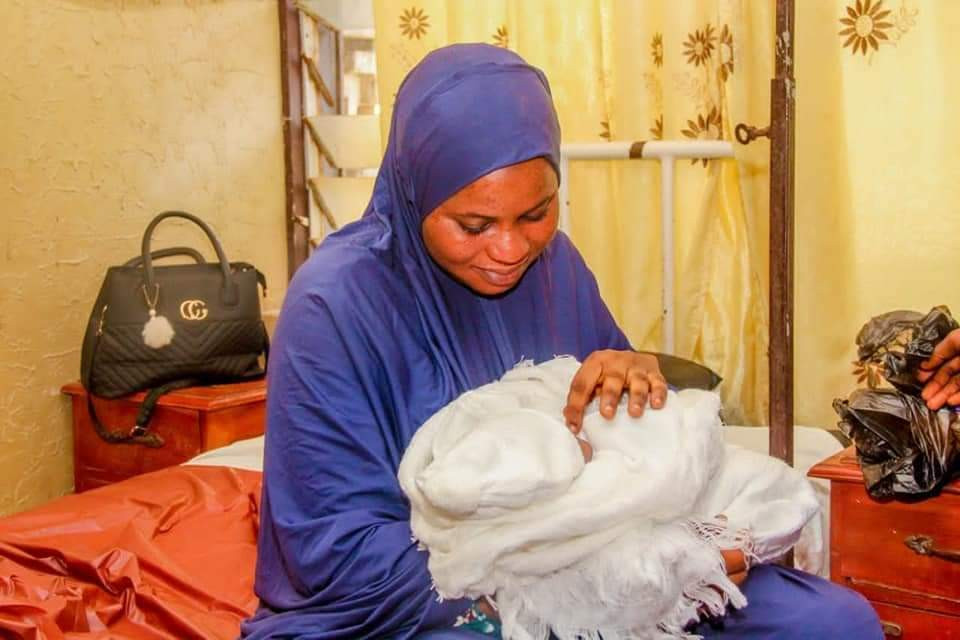 Mother and child are doing exceedingly well.
Olayanju Eniola who is a prospective Corp member in Oyo state went into labour during her registration in camp.
She was undergoing routine verification and clarification of her documents when labour kicked in on Thursday November 25, 2021.
She was taken to the General hospital Iseyin where she delivered a baby girl the following day.
A delegation led by the NYSC Oyo State Coordinator Mrs Grace Ogbuogebe paid a visit to the hospital to see how the mother and child were faring.
A similar experience happened in September at Bayelsa State NYSC orientation camp when a Corp member Yanusa Ranatu went into labour and was taken to the hospital where she delivered a baby boy.
The Bayelsa State Coordinator of NYSC, Mrs. Ojugo Iyowuna, later led a delegation of camp officials to visit the baby and Ranatu, who hails from Kwara State.
Sources
LIB
Punch
Featured Image Source: