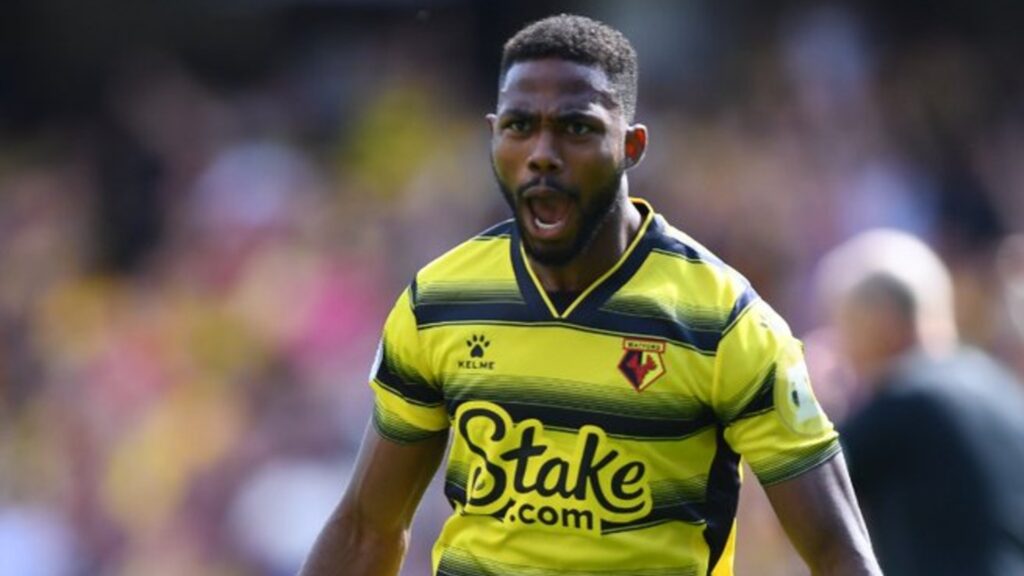 Dennis joined Watford from Club Brugge for £3.4m.
Nigerian striker Emmanuel Dennis has opened up about wanting to become a priest when he was younger.
In an interview with Sky Sports' Chris Hull the 24-year-old discussed life at Watford and how his ambition as a kid was nothing related to football.
He said: "I never dreamed of being a professional football player. I wanted to be a priest but today I'm a baller.
"I grew up in a family that believes so much in God, and going to church. As a young boy I'd go to church and admire the priest, and I was like, 'yeah, I want to be a priest'. I was 13 or 14."
"I was growing up and I was good at football and everyone was telling me, 'you should be a footballer because you play really good'. And my family were like, 'no he needs to go to school'. And then they were like 'OK…' and they pushed me and I'm here.''
Dennis has scored 6 goals in 14 appearances for Watford this season in the English Premier League and will be looking to increase his goals tally when his side travel to Brentford on Friday.
Source
Sky Sports
Featured Image Source: Getty