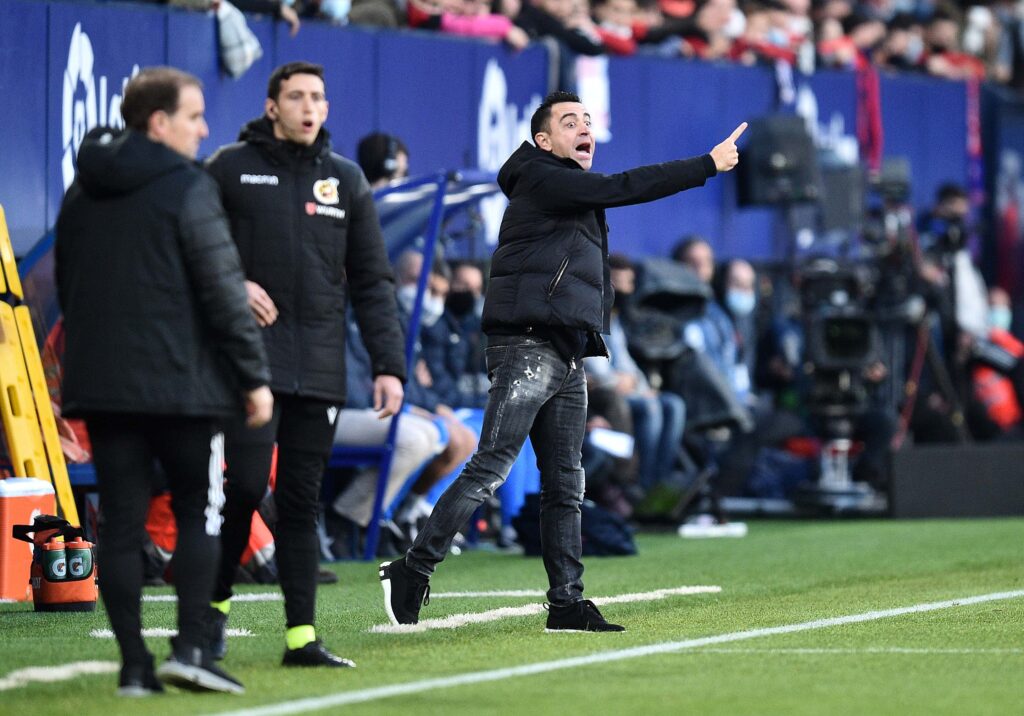 The Blaugurana boss has warned that his largely teenage squad might not always live up to expectations.
Barcelona boss Xavi has warned fans not to depend on his young squad to bring back the club to its glory days. Barca conceded a late equalizer in Sunday's 2-2 draw away to Osasuna and the World Cup winner admitted that though it is great having young players stepping up early and showing what they can do with the ball on their feet, young players "cannot be the pillars'' of the five-time European champions.
The Spanish football giants have been forced to settle for younger players due to their financial situation with the likes of Pedri, Ansu Fati, Gavi, Nico, Abdessamad Ezzalzoul and others trying to fill up heavy shoes at the Catalan club.
Quizzed on the impact of his largely teenage squad, Xavi said: "It is the positive note, but at the same time also negative.
"The players who are making a difference at the moment at Barca are 17, 18 and 19 years old. It is very positive for the future of the club, but it is also negative – they are so young that they will not always have this level.
"Abde [Ezzalzoul]'s game is spectacular, and those of Gavi and Nico, but they cannot be the pillars. Here we have another problem. We have to work and connect everyone.''
Reacting to Sunday's disappointing draw at Osasuna, the four-time UEFA Champions League winner said: "We have not been able to dominate the game in the final minutes. It required having the ball in the opposite end of the pitch. We have a very big problem with this. It is time to keep the ball to defend.
"Yes, we have to change the dynamics, but we have not been able to. It is a hard reality. It is not due to attitude or desire.
"It is 20, 25 minutes that we should have been in the opposite half. Control the game. We need this type of footballers.''
Source
Goal
Featured Image Source: Getty Images