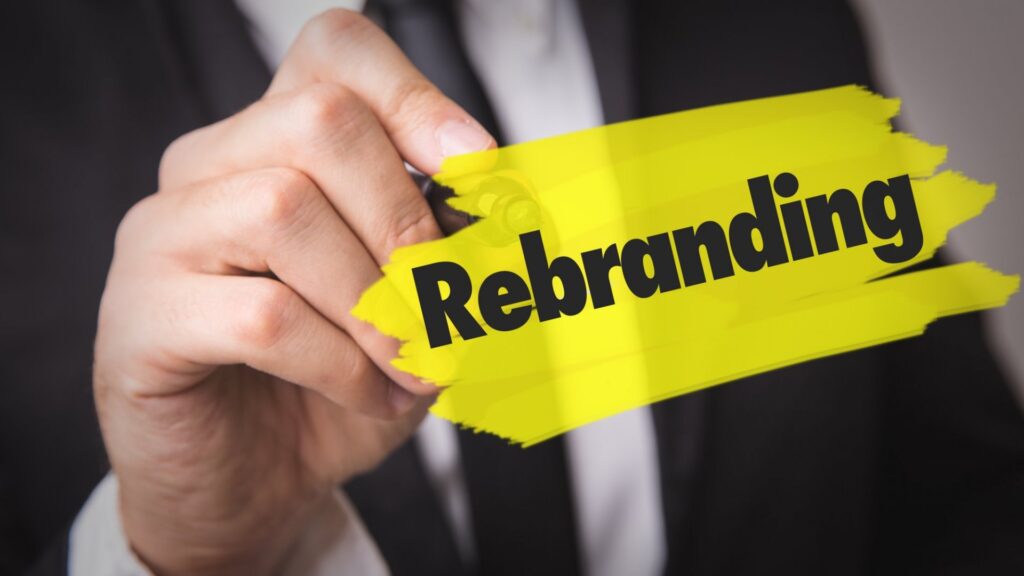 Rebranding is a very critical stage of business that must be carefully managed.
There are several reasons why a business will need to be rebranded. It could be to engage with a new audience/clientele or to update the business image to suit emerging social, political, or economic trends; to invest in a different market or because the business seems to have outgrown its current reputation, mission/vision or mode of engagement.
Whichever one that it is, the rebranding stage is a very critical stage in any business and needs to be managed carefully in order to minimize the inherent risks that can come with it. Should such situation arise, I will give 5 tips below for achieving a successful rebranding of your business.
Clarify Your Purpose For Rebranding
Before any move towards rebranding, it is important that the need for such move be felt. This will help to make the purpose for rebranding very clear and at this stage, such purpose should also be further well-articulated. For example, a clothing brand may feel the need to become a part of the growing LGBTQ movement worldwide and transit into a more gender-neutral brand, or a media firm may decide to meet up with the rapidly growing pace of technological advancement and mutate into something more modern. Whatever the case may be, a clearly articulated purpose makes it easier to set and determine the direction which a rebranding strategy with take.
Pay Attention To Loyal Clients/Customers And Engage Their Loyalty
Most of the time, the ultimate aim of a rebrand is expansion, which is the attraction of a new audience or clientele base. While doing this, it is very important to keep track of the core clients or the most loyal customers of that business and make sure that they are adequately catered to while the rebrand is ongoing. A practical example of a rebrand is demonstrated in the case of a popular social media personality who is changing their social media handle, perhaps because the old one got closed out. In this case, one will always note that the initial following on the new social media handle will always be lower than that of the old one because not everyone will feel the need to continue to follow this personality. In another twist, it could be that some of the former followers don't feel connected to the personality's brand enough to go through the stress of migrating to a new page with them. Most of the initial followers on the new handle, therefore, can be regarded as the most loyal followers of that media personality.
In the same way, it should be expected that a business loses some clients or customers when rebranding is carried out, and for various reasons. The ideal thing to do here is to pay more attention to that section of clients that remain with the business at the initial stages after the rebranding is complete and to dedicate some resources towards making sure that they are comfortable with the new brand. A good way to engage the loyalty of this section of the business's clientele is through effective communication of all the changes that will come with the rebranding process. Ensure that they are constantly kept in the loop about how they can continue to enjoy the products or services that won your brand their loyalty in the first place.
Maintain Consistency With Old And New Clients/Customers
Having identified your core clientele base and ensured that they have sufficiently transitioned into your new brand space with you, it is time to make sure that you remain consistent with the quality of products or services that you provide to your clients. While this might be a little tricky as you try to maintain stability with old clients while also managing the presence of new clients, it is however important to lay down a plan on how to make sure that you are providing your core clientele with the same quality of product/service which endeared them to your business while also making sure that you figure out how to build new relationships with your new clients. A good way to start with this is to make sure that you are not rebranding again anytime soon (unless in the case of such exigencies as legal obligations). This will minimize the instability that comes with rebranding, which is usually unattractive to customers/clients. If you intend to move things around a bit further, ensure that this was effectively communicated to all your customers and associates long before the first stage of the rebrand began to be executed.
Make Room For A Probationary Stage After The Rebrand
Not all rebranding efforts will be successful and this one that you are about to make for your business could be one of those, who knows? Sometimes, you might find, after a rebranding plan has been completely executed, that it might have benefitted your business more to maintain its former image/brand. This should be an expected eventuality and the best way to manage it is to have a set probationary period (perhaps a couple of months) where the progress of the business at the post-rebranding stage is carefully analyzed in order to determine whether or not the rebranding was a success. Whatever happens, always make sure to take some lessons away from the experience that will be beneficial to you and your business's future endeavors.
Work Towards Your New Vision
After the foregoing have been adequately executed, it is imperative to now revisit the vision that you set for your new brand at constant intervals and to work towards it.
Good Luck!!!
Featured Image Source: Getty