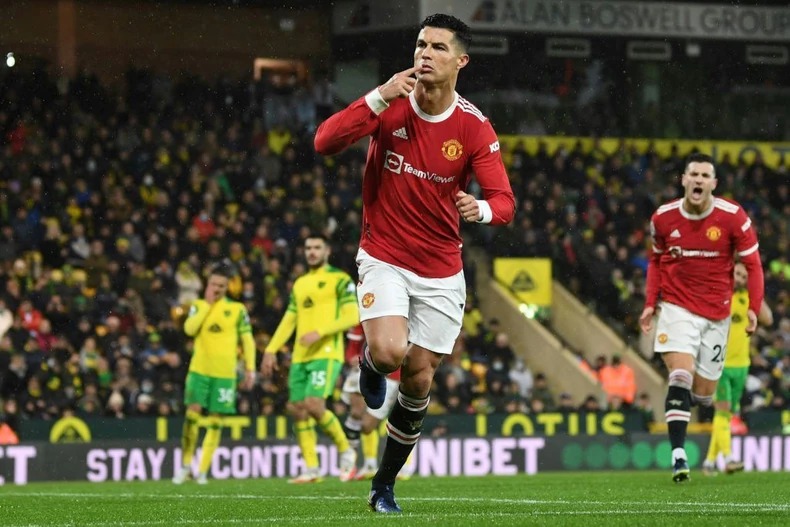 Nigerians hopeful football star will visit the West African nation as part of a charity project.
Prominent football superstars such as Cristiano Ronaldo, Didier Drogba, David Beckham, and others are set to visit Nigeria in 2022.
This was revealed by the President of the Africa Children Talent Discovery Foundation (ACTDF), Noah Dallaji.
Dallaji is a renowned sports philanthropist who recently got scholarships through his foundation for some players in Premier League side Leicester City.
He has shown support to Super Falcons captain Asisat Oshoala in her girl child football program and also some young basketball players to the USA.
Dallaji who facilitated the visit of football legends Trésor Lomana Lua Lua, Khalilou Fadiga, and other African football stars to Bauchi last summer, disclosed at the FCT SWAN symposium in Abuja that he will bring even bigger names in 2022.
He said: "In this stadium where we're sitting down, in June, we'll have the likes of Cristiano Ronaldo would who grace the occasion and mentor the young ones.
"We're working so hard on it and we're going to have the meeting by sometime in March in Manchester to see how things can be possible. He is convinced about it, I think he (Ronaldo) is going to come.
"The likes of David Beckham, and then few other stars from Africa here, our own people, Didier Drogba, Samuel Eto'o would be here to mentor these young people.''
This has spurred discussion on social media and some Nigerians are still in doubtful if Dallaji can actually pull this off.
Source
Pulse NG
Featured Image Source: Pulse NG