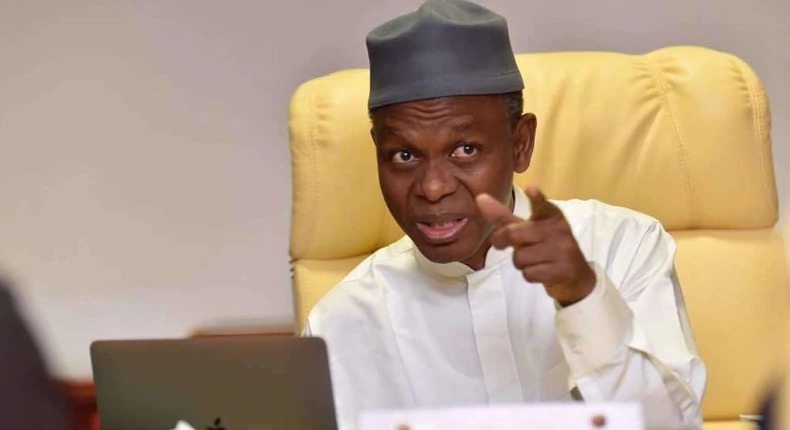 The ban is part of efforts aimed at fighting banditry and kidnapping in the state.
Kaduna State governor Nasir El-Rufai has lengthened the ban on the use of motorcycles, popularly called okada, for commercial or private uses in the Northern Nigeria state.
The embargo was made public in September 2021 alongside a list of other regulations as part of strategies aimed at fighting the activities of bandits in the state.
El-Rufai's ban on okada was supposed to be lifted in December 2021, but the State's Commissioner for Internal Security and Home Affairs Samuel Aruwane, in a statement on Tuesday, January 4, 2022 noted that the ban 'remains in place until further notice.'
He added that the additional restriction measures will go on to be in effect. The ban also includes the brandishing of destructive weapons. The activities of tricycles will be restricted between the hours of 7 pm and 6 am in seven local government areas of the state.
Aruwan added: "The Kaduna State Government continues to empathise with citizens over difficulties which these measures may engender, and implores all residents to comply fully with these measures in the wider interest of general security.''
Kaduna state is one of the Northern Nigerian states worst affected by banditry and brutal attacks on innocent citizens. Statistics show that 1,825 people have been killed and 4,525 kidnapped between January 2020 and September 2021 in Northern Nigeria.
Nasir El- Rufai has opined that the most effective way for government to bring an end to the activities of bandits in the country will be carpet-bombing of forests camping bandits. He stated that there "will be collateral damage, but it's better to wipe them out and bring peace back to our communities so that agriculture and rural economies can pick up.''
Source
Pulse NG