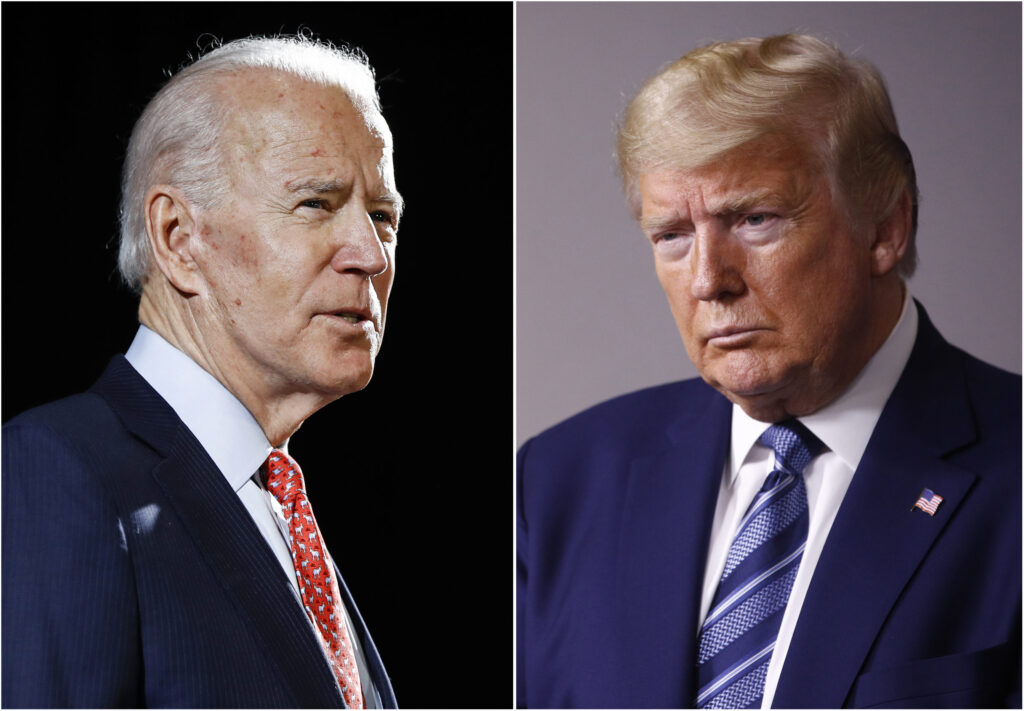 Trump has come under heavy attacks from Democrats following the Capitol invasion in 2020.
Former United States President Donald Trump has accused President Joe Biden of trying to use his name to divide the country through his statement issued on Thursday January 6, 2022 to mark the second year anniversary of the US Capitol riot.
Trump blasted Biden for his comments on the Jan 6 attack, calling it a mere "political theater" aimed at shifting attention from Biden's failed and agenda driven government. He was further infuriated that his name was used as a cover for all of the president's acts.
"This political theater is all just a distraction for the fact Biden has completely and totally failed. Biden, who is destroying our nation with insane policies of open borders, corrupt elections, disastrous energy policies, unconstitutional mandates, and devastating school closures, used my name today to try to further divide America," Trump said.
President Joe Biden speaking at the Washington White house in the early hours of Thursday had indirectly accused Donald Trump of spreading a 'web of lies' which posed serious threats to the democracy of the United States of America.
Speaking further, Biden claimed that the persistent claim from Trump that the 2020 election was stolen from him through direct rigging and illegal voting portend more danger and further weakened the electioneering process, political system and power transfer in subsequent years.
"A former president of the United States of America has created and spread a web of lies about the 2020 election. He's done so because he values power over principle. Because his bruised ego matters more to him than our democracy or our Constitution, he can't accept he lost,"Biden said.
It will be recalled that Donald Trump won the presidential election in 2016 but was shown the way out of the Whitehouse after he lost the 2020 election to ex-vice president Biden with a wide margin of over 7 million votes. Although he has constantly refused to accept the result of the 2020 election, all efforts made to overturn the result of the election has ended in futility.
Source
Linda Ikeji