Woman In Abia Set Her Ex-Boyfriend Ablaze After Discovering He Wants To Marry Another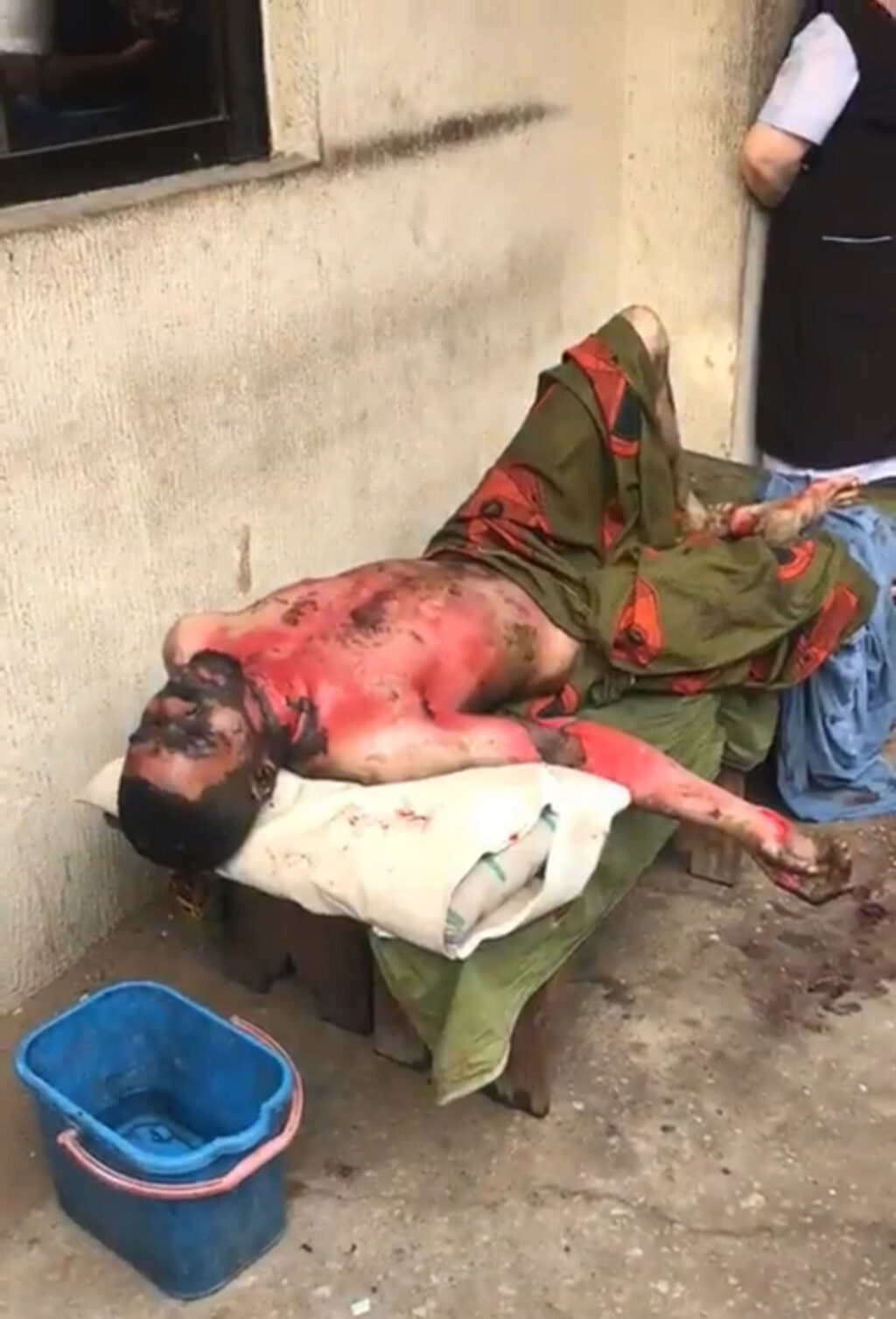 A woman in Abia allowed her emotions to get the better of her by setting her ex-boyfriend ablaze.
It was a day gone sour for two ex-lovers who were reportedly set ablaze by each other. The ugly incident which happened in Abia State has got many rather petrified as to the extent which a lover could go just to take revenge on an ex-lover.
The estranged woman identified as Oluchi had earlier gotten wind that her ex-lover was getting married to another woman in the neighborhood after dumping her for the 'unknown' lady.  In a fit of rage and in a bid to take revenge, she rushed to the residence of her ex-boyfriend and set him on fire.
Surprisingly, while the man was caught up in the fire, he swiftly dragged Oluchi to his side and she was caught up in the blazing inferno.
As at the time of filing this report, the pair managed to survive the flame but sustained third degree burns before they were rushed to the hospital.
In a viral clip released on twitter, the ex-lovers were seen lying on make shift beds on the corridor of an undisclosed hospital writhing in pain, while a number of people gathered taking a peek at the gory sight.
Many have called out Oluchi for such extremist behavior, opining that she could have moved ahead with her life and found someone else instead of stooping low to the extent of almost taking a life.
This incidence has been recorded as one of the numerous cases that has done down memory lane of extreme lovers trying to pay back their ex-lovers in their own coin in many life threatening ways. Oluchi's case is just one amongst many.
Source
Twitter
Linda Ikeji