Bloggers Are Obsessed About What I Do With My Vagina-Toke Makinwa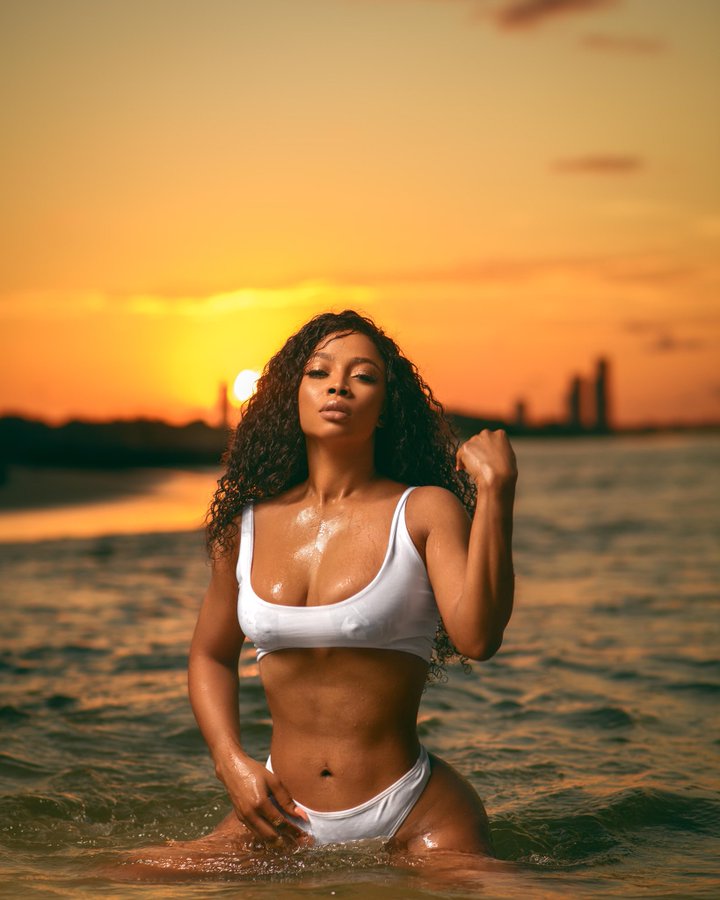 The high profile media personality says she has had a torrid experience with blogs.
Popular OAP Toke Makinwa has lambasted bloggers for what she termed as 'obsession' about what she does with her private part. Also, the TV host threatened to be strict on bloggers this New Year.
She made this known in a lengthy post on her Twitter handle.
Makinwa's tweet reads: "I really hate to give life to drama but at some point, some things just have to be addressed once and for all. Bloggers need to do better this year, you may not like me, it's ok but you won't continue to disrespect me. It's enough."
"Many a time false narratives have been created over the years.
"Most times I have looked away thinking you'll get bored and the truth will always speak for itself but the obsession with my vagina and where it's been or who it is servicing is completely crazy.''
Makinwa also claimed bloggers do not care about her success as they are only interested in spreading false narratives about what she does with her private part. Toke lamented that she "could launch businesses, empower a community, find the cure to cancer and they won't care to promote it but stories about who I'm sleeping with, you see that one, they will hawk it like gala and this year, I'm not looking away again."
Some blogs had earlier claimed that Makinwa had a romantic relationship with an Abuja-based businessman, Aliyu Abubakar, and she has threatened to drag him to court on the allegation that he did not fulfil the promises made to her.
However, the 37-year-old denied ever dating or suing Abubakar over unfulfilled promises. Makinwa through her lawyer, Adeyinka Olumide-Fusika (SAN), had written a letter to Abubakar's lawyer, claiming that she has never met him.
The letter, titled "RE: TokeMakinwa Allegedly Drags Sugar Daddy To Court Over Unfulfilled Promises" reads in part: "My client, Toke Makinwa, is surprised to receive your letter in the above caption dated January 1, 2022, even after she had, on an earlier telephone call on the same issue, told Mr. Femi Falana, SAN that she has never heard of your client's name or his existence as a human being before his call".
Source
The Nation