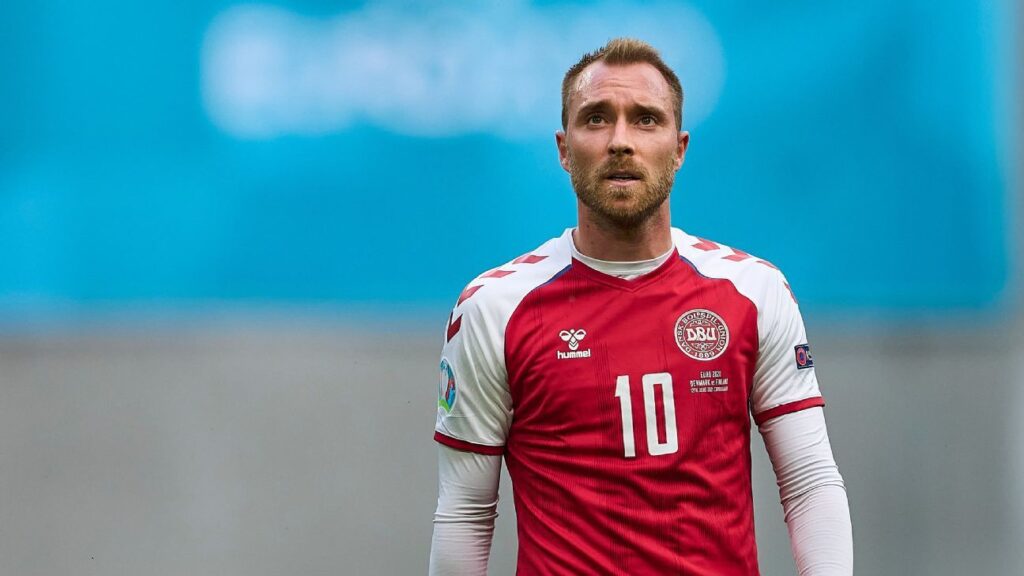 Eriksen has been without a club since he mutually ended ties with Inter Milan due to Italian football regulations restricting him from playing with an ICD.
Danish footballer Christian Eriksen has explained for the first time what he could remember on June 12, 2021, when he suffered cardiac arrest during a match with Finland at the last European Championship.
The former Tottenham and Inter Milan player disclosed this in an interview with DR1, a Danish TV station. This is his first interview since the incident happened about six months ago and he also revealed his readiness to participate in the next FIFA World Cup in Qatar. Also, the midfielder revealed that he is currently looking for a new club and he has no concern about playing football with ICD (Implantable Cardioverter Defibrillator).
The Danish footballer recalls his memories on the fateful day of the incident.
Eriksen said: "I felt great, there were no indications of anything. I felt like normal, so I didn't see it coming at all.
"I remember Joakim throw-in. I remember being hit by the ball and I passed back using my shin. I felt a small cramp in my calf and then I backed out. I'm on my back when I woke up. I feel them pressing on me. I struggled to breathe and then I heard faint voices and doctors talking."
Eriksen recalled that he thought he had sustained a serious injury but could not remember anything in those three minutes.
In his words: "I'm thinking, this can't be me lying here. I'm healthy. My first thought is that I broke my back. Can I move my legs? I can move my toes, little things like that. I remember it all, except those minutes when I was in heaven."
Eriksen however, admitted he was ready to quit football when he realised what happened to him but his fiancé and family members are in support of his decision to resume his career. He also stated that he has complete trust in the ICD placed in his heart.
Source