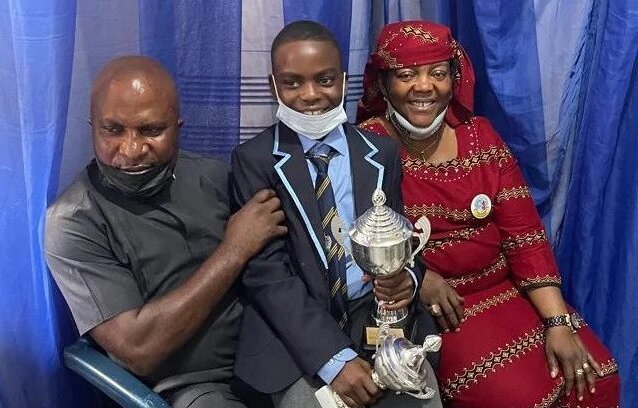 The Lagos State government has dismissed the case.
The father of deceased Dowen College student, Sylvester Oromoni Jnr, has vowed not to bury the remains of his son even if it will take him more than thirty years to get justice.
Oromoni Snr said this in reaction to a statement credited to the Commissioner of Police, Lagos State, Hakeem Odumosu, that the result of the autopsies carried out on Oromoni Jnr's body in Delta and Lagos State indicated that he died of natural causes.
In an interview with Punch, Mr.Oromoni said: "The family does not have power. We only rely on God. If they insist that the school will reopen, there is no problem. If God keeps me for 20 or 30 years, I will follow up on this case. Government will come, the government will go. I am not bothered. The soul of that boy is crying round. God is alive; He cannot be bribed.''
He stated further that his "son will never be buried. If it takes me 30 years to get justice, he would remain there (in the mortuary). He is my son; I won't bury him. Nigerians should look beyond what they are saying.''
When he was asked if he doubted the result of the autopsies, he responded: "Do they have any autopsy report? They don't have any. The doctor that did the autopsy in Delta State was recommended by the Area Commander. He is not the family doctor. We don't know him. Our lawyer applied to the Area Command to get a copy of the autopsy.''
On Friday, January 7, the Lagos State Commissioner of Police Hakeem Odumosu in a press briefing hinted that Sylvester Oromoni died a natural death. He also warned aggrieved Nigerians and members of the Ijaw Youth Council not to protest the outcome of the investigation but can seek redress in court.
Source
Punch NG