NDLEA Questions Obi Cubana Over Drug Involvement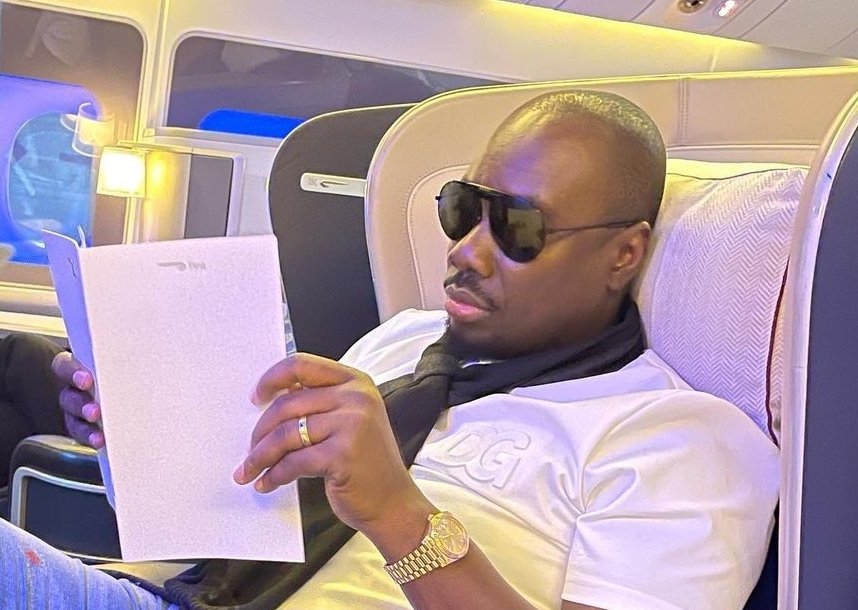 Obi Cubana is king in the Nigerian nightlife business.
The National Drug Law Enforcement Agency (NDLEA), yesterday, Thursday 13th January, in Abuja, questioned popular socialite and the Chairman of Cubana Group, Obi Iyiegbu, known as Obi Cubana over alleged involvement in the narcotics business.
Punch reported that the popular socialite was at the Abuja office of the NDLEA for about five hours before he was allowed to leave, and is expected to return at an agreed future date, to present some documents. A source from NDLEA told Punch that Cubana was questioned over suspicious payments made into his account by convicted drug dealers in Nigeria, India, and Malaysia.
"Obi Cubana arrived at the NDLEA office around 9am and responded to questions for some hours before he was granted bail at 2pm. There are suspicions that he may be a drug kingpin. Some convicted drug dealers paid funds into his account. We have been able to establish three of such payments. One of the persons that paid money into his account was convicted in Kuala Lumpur, Malaysia; another one that was convicted in New Delhi, India; also paid money into his account while a third person was arrested at the Murtala Mohammed International Airport, Lagos, and convicted in 2017, also paid money into Cubana's account,'' the source told Punch.
It was also reported that NDLEA and EFCC are now interested in widening their probe into Obi Cubaba's businesses and assets based on the assumption that he might be involved in the drug business. Some of Cubana's close associates such as Cubana Chief Priest had earlier been questioned.
Reaction to the development, Chioma Nwachukwu, Obi Cubana's aide said: "There is no comment on the matter now," when contacted by Punch. The 46-year-old socialite in an interview with BBC said he started nightclub business in 2006 and has since opened four more branches in different states in Nigeria. He also claimed that he is into real estate.
Source
LIB