I Hope God Will Answer Our Prayers On Insecurity- Buhari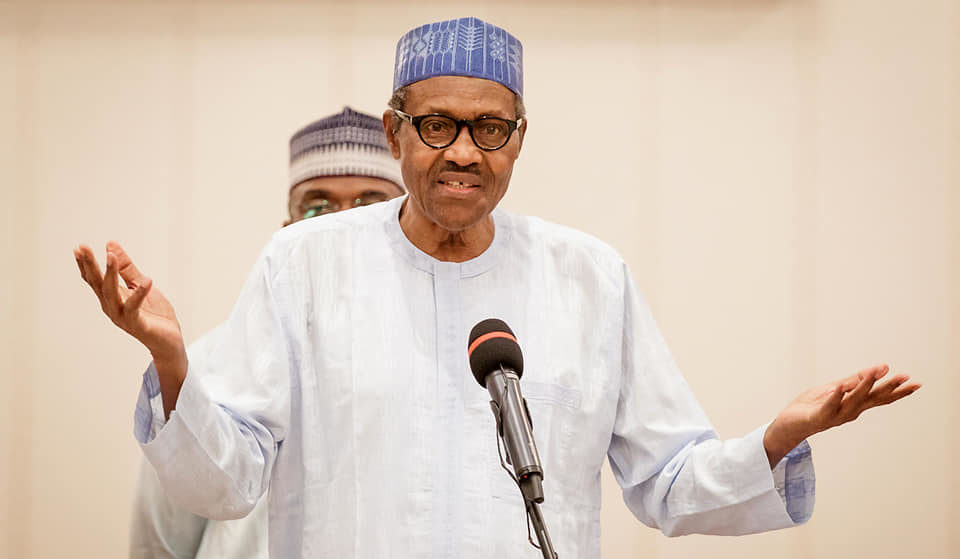 Buhari has resolved for prayers while security agencies keeps fighting insecurity.
President Muhammadu Buhari has again stated that his administration has tried its best effort in addressing the issue of insecurity in the country.
The President stated this on Friday 14th January 2022, while receiving the Grand Khalifa of the Tijjaniyya Islamic Movement World-Wide, Tidjani Ali Bin Arabi, to the State House, Abuja. President Buhari noted that the North-West region, which has been the most affected region by insecurity will soon experience peace. He also stated that his administration will continuously come up with strategies that will put an end to insecurity in the country.
While hoping that God will answer Nigeria's prayer soon, President Buhari urged Nigerians to be fair in comparing the level of insecurity in the country when he came into power in 2015 to the present situation.
"We have done our best and we will continue to do more by pursuing coherent and consistent policies to deal with terrorism. I hope God will listen to our prayers.'' Buhari said.
Governor Abdullahi Umar Ganduje, who brought the delegates to the State House, said the government of Kano State invited the cleric (Tidjani Ali Bin Arabi) to the country so he could lead other faithful in prayers over the current security situation of the country. Other dignitaries who also came to visit the President are the Emir of Kano, Alhaji Aminu Ado Bayero and Sheikh Dahiru Usman Bauchi, the leader of the Tijjaniyya Islamic Movement in Nigeria.
The Kano State Governor also noted that the visit of the Grand Khalifa to Nigeria has reawakened the relationship between many cultures, educational institutions in Nigeria and Tijjaniya.
Leader of Tijjaniyya in Nigeria, Sheikh Dahiru Bauchi and the Grand Khalifa, Tidjani Ali Bin Arabi, commented on the relationship between Nigeria and Algeria and also prayed for Nigeria.
Source
LIB