Enugu Woman Allegedly Shot By Anambra Inlaws At Her Husband's Funeral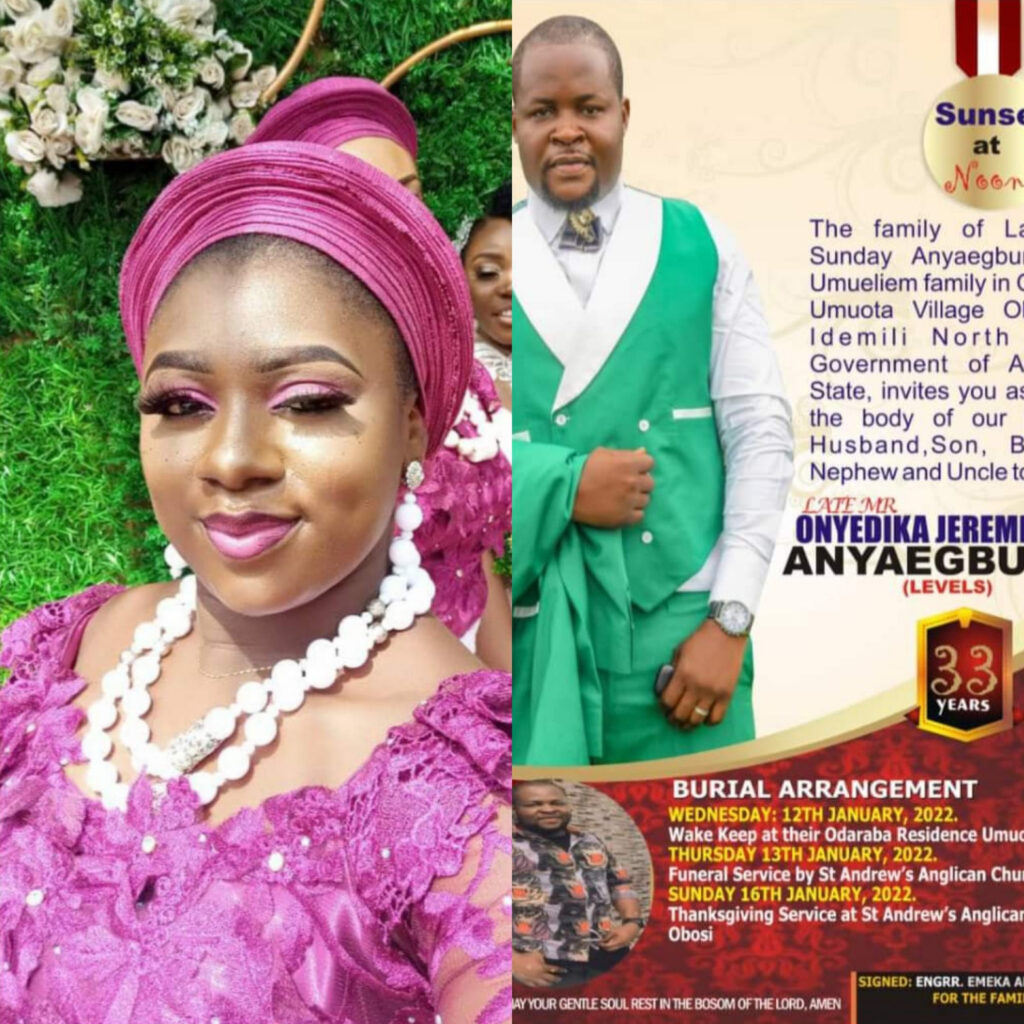 A woman and her relatives have been allegedly shot at her deceased husband's funeral after she was accused of being responsible for the death of her husband.
The accused woman, Benita Okwuibe, lost her husband, Onyedika Jeremiah, last year after suffering from an ailment identified as 'elephantiasis'. The couple got married less than a year ago before the sudden death of her husband.
According to a post on Facebook by Eze Zinny, Benita, who hails from Enugu State, was at her husband's funeral on Thursday, January 13th, when she was shot alongside her mother and co-wife. The Facebook user claimed further that Benita is currently in a critical state in an undisclosed hospital while her mother and the co-wife are dead.
"Men's world against women's world. Who did we offend for being women? Why are women being treated like trash in society? #justice for Benita OkwuibeDgreat Jerry!! She is a young diamond lady from Enugu State married in Anambra State, whose marriage is very young (below 1 year) before the untimely death of her husband in early December 2021 and they are yet to have a child!," the post read.
"Her young husband of 33 years old suffered and died from a poison called elephantiasis as seen below and his death was blamed on this innocent, decent and harmless young lady. Consequently, she was shot alongside her mother and co-wife at her husband's burial venue on Thursday 13/1/2022."
The Facebook user stated further that "Unfortunately, her mother and co-wife died while the young widow is still fighting for her life at the hospital. God, where are you? A poor old woman has to put in her life protecting her innocent child. Why are women being treated unjustly in our society? ".
The deceased's wife had on December lamented the demise of her husband in a Facebook post with pictures of his rotten legs from the ailment that took his life.
It remains to be seen what action will be taken by law enforcement agents in the case.
Source
LIB