My Godfather Is The Richest Black Man, Not You, DJ Cuppy Reminds Kanye West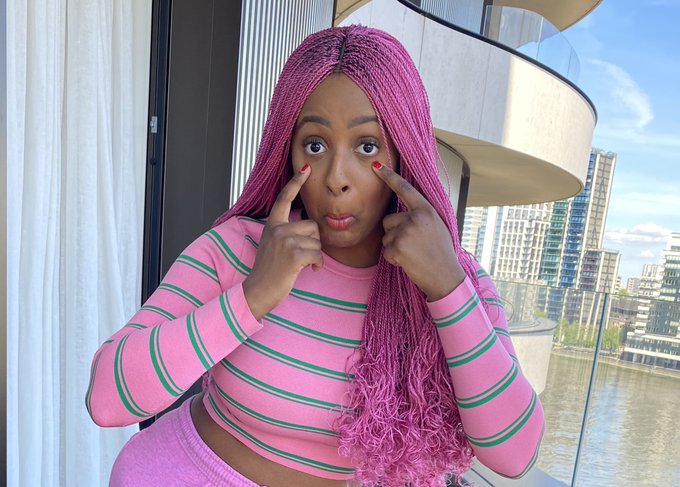 Kanye is the richest Black musician on earth.
The daughter of a Nigerian billionaire and a disk jockey, Florence Ifeoluwa Otedola, popularly known as DJ Cuppy, has reacted to the 'richest black man' claim made by American superstar, Kanye West.
While on a talk show known as 'Hollywood Unlocked', Kanye West, now known as Ye, lamented that security operatives prevented him from seeing his children despite being the richest black man.
"My daughter wanted me to go inside. I was like, I am the richest black man and North's father, right, and the security was able to stop me from going into the room with my daughter, and that had not been defined," the billionaire musician said.
In her reaction to the claim, DJ Cuppy via her Twitter handle stated she is a fan of the American rapper but will not accept the 44-year-old's claim of being the richest black man. Cuppy reminded Ye that Aliko Dangote, who she referred to as her 'Godfather' is the richest black man.
"Random, I know… I am a huge @KanyeWest fan. However, with all due respect, I feel the need to remind him that he is not the 'richest black man' – it is in fact my Godfather @AlikoDangote. Just clearing the air with #facts," she tweeted.
Meanwhile, Kanye West's ex, Kim Kardashian, has also been reported sad over Kanye West's claim of being denied access to his children.
According to a close source: "Kim wants all matters regarding kids private and is so upset Kanye had done interviews, discussing these private matters. She has always protected the kids and kept things quiet and always protected him.''
The source claimed further that "the Kardashian sister is disappointed and saddened by his public outcries.''
Kanye West is estimated to be worth $1.8 billion.
Sources
The Nation
Pinkvilla