I Am Not Ugly Because Both Genders Are Attracted To Me-Jane Mena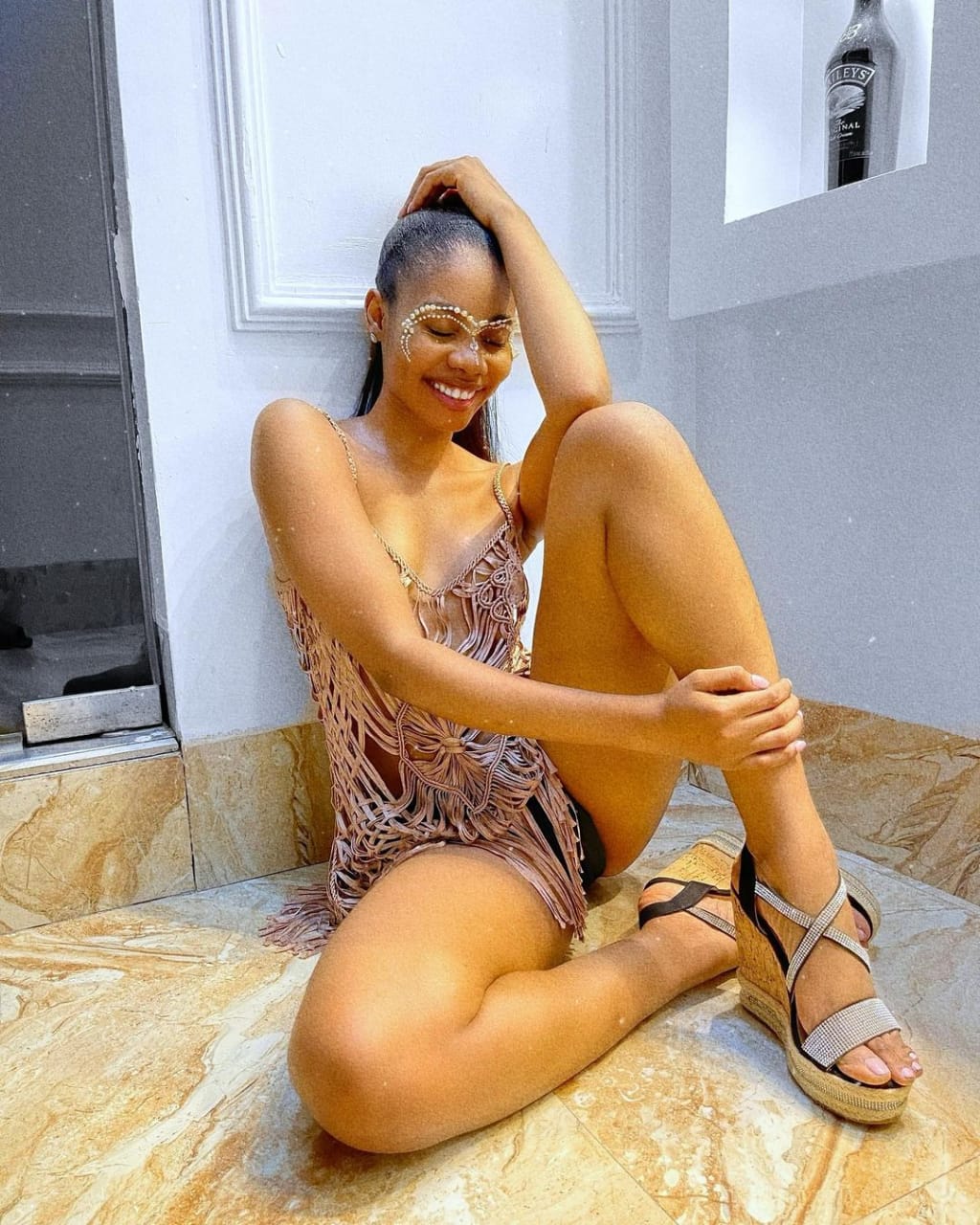 Jena Mena has made the headlines in recent times over sex tape allegations and her looks.
Instagram dancer and influencer, Usiwo Orezinena, popularly known as Jane Mena, has revealed that both genders are attracted to her, a major reason she can't be called ugly.
Mena stated this while reacting to online critics who claimed that she is ugly. The dancer, who hails from Delta State noted that she knows she can't be ugly because men and women are attracted to her.
"I attract both genders so I know for a fact that I'm not ugly. I'm freaking beautiful, kind, hawt,"  she posted.
Remember she had claimed in a video released on her Instagram handle last week that it was her 'small boobs' that exonerated her from an alleged sex tape. The 28-year-old wrote on her Instastories: "When they brought fake tape and picture and said it was me. Wanna know what saved me from all explanations….. MY SMALL BOOBS."
She further said: "Dem no fake am. I'm super grateful for this body and I wouldn't change it for anything in the world. I love y'all genuinely for riding with me. The real ones only."
Nollywood star actress, Tonto Dikeh had earlier hinted that her estranged lover, Prince Kpokpogri has Jane Mena sex tapes. This led to an online fight between the pair. Though Jane Mena denied if anything of such existed, Dikeh, however, insisted that there is a video and she even threatened to release it.
In reaction to what Tonto Dikeh said, Jane Mena filed a lawsuit against the star actress. In the lawsuit, Jane Mena accused Tonto Dikeh of being malicious over the sex tape claim. She, therefore, demanded that Dikeh apologize publicly online and also pay the sum of 500 million naira as damages.
Source
LIB