I Warned Her To Be Careful With Men- Mother Of Young Lady Found Dead With Private Organs Missing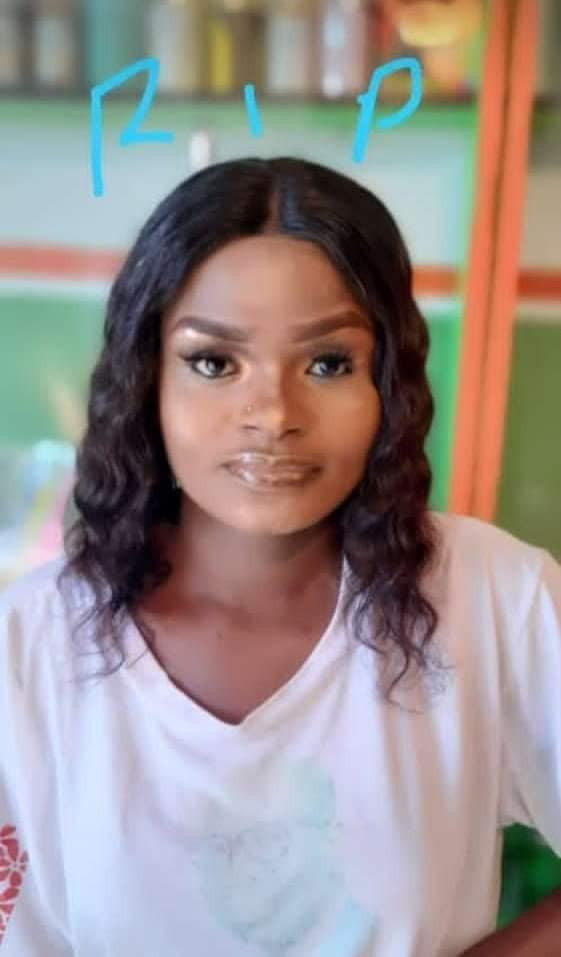 The mother of Plangnan Solomon, the UNIJOS undergraduate that was allegedly killed by suspected ritualists has stated that she warned her deceased daughter to be careful of men.
Recall that the corpse of a young lady, with vital parts missing, was found near Plateau Radio Television Corporation in Jos earlier this year.
While speaking to Daily Trust, Mrs. Solomon stated that the deceased left home on Christmas Eve, with the expectation that she would return home on Christmas day. However, she was missing for four days, which signalled to the family that something was wrong. After a few days of searching, her corpse was found with some parts of her body missing.
"It is not in her character to leave home and stay longer than time. Anytime she left home, at most, she stayed away for one day and returned but the last time she left, it was unusual. Three days after she went out, we didn't hear from her. I then asked her sisters to call her phone number. We dialled the number severally but there was no response. We later heard that a picture of the corpse of a young woman was posted on Facebook but it didn't occur to us that it was her," the deceased's mother narrated.
A nephew of the deceased, Bridget John, also narrated how the family was able to find and identify the corpse. Bridget saw the picture on Facebook and could not confirm if it was her missing aunt, until the family went to the police station and confirmed she was the victim from the picture shown to them in the police station. Though the corpse had been buried by the time they got to the police station, they were, however, taken to Mai Adiko Burial Ground, where the corpse was buried.
The deceased mother recalled warning her daughter to be careful of men: "The death of Plangnan is painful but there is nothing I can do. As a believer, we just have to be patient but it is painful. We have accepted it in good faith. Children of today don't listen to their parents anymore. They prefer to do whatever they like. I remember, always warn her to be careful with men.''
She stated further that: "This will serve as a lesson to everyone, especially women. Never trust men all the time. There are good ones among them but many are bad. Whoever seeks a relationship with you, investigate to know if the person is of good character before accepting him. If not, leave him and forge ahead with your life. These are my words to all women."
Source
LIB