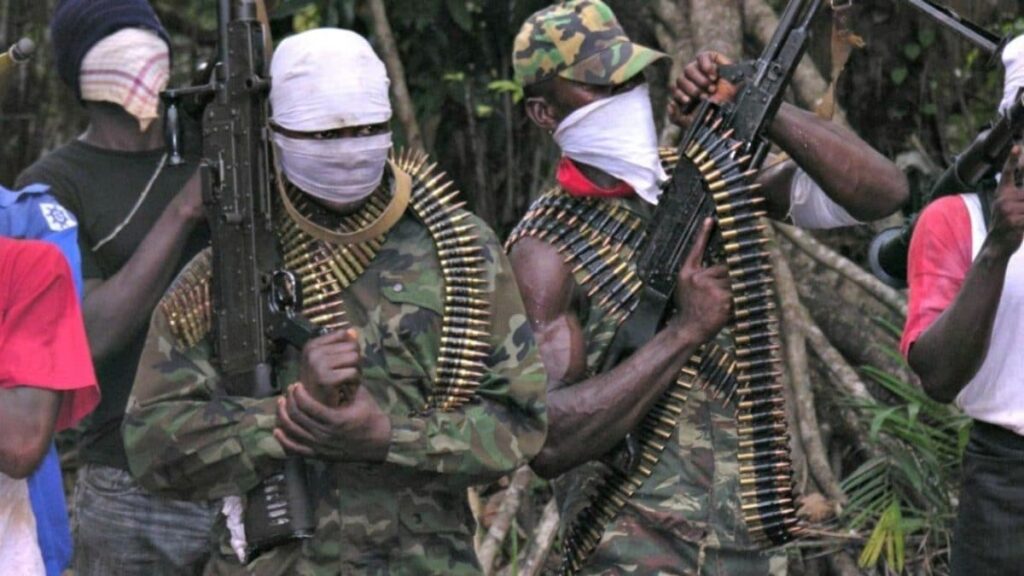 The Nigerian ruling party was holding a meeting to resolve conflicts among members.
Tragedy rocked the Enugu State chapter of the All Progressive Congress (APC) party after unknown gunmen invaded the party's residence in Enugu South Local Government Area on Tuesday, January 18, 2022. The gunmen allegedly struck while a reconciliation meeting was being held between factional members of the party to resolve an internal crisis that had rocked the APC State's chapter.
The Incumbent state youth leader, Mr. Kelvin Ezeoha, and an unidentified person were gruesomely murdered in the act while another member of the party sustained serious injuries. A top chieftain of the party who also doubles as the factional chairman of the party in the Enugu South LGA Area, Hon. Monday Ogbonna Okwadike was also abducted by the Gunmen in the tragic incident that occurred on Tuesday evening.
One of the deceased, Mr Ezeoha ,was formerly the Enugu South Local Government Chairman of the party before he emerged as the Factional Youth leader of the state until his death.
An eye witness told The Nations newspaper: "The meeting was underway when these men invaded the place and shot and killed the immediate past Enugu South local government chairman of the party.''
"Ezeoha was also elected as the incumbent state youth leader in one of the factions of the party. One other person I don't know his name was equally killed instantly,'' the source revealed.
"Hon. Monday Ogbonna (Okwadike), a factional chairman of the party in our area was kidnapped.
"One person is lying critically wounded at the hospital and we don't know his fate."
While the Party has been thrown into a sorrowful mood, the persons, reason, and motive behind the disastrous attack have not been unraveled.
At the time of filing the report, the Enugu State chapter of the Nigerian Police has not released any statement confirming the attack as all efforts to reach the Police spokesperson, Daniel Ndukwe proved abortive.
Source
The Nation