Nollywood Produced 382 Movies In The Fourth Quarter Of 2021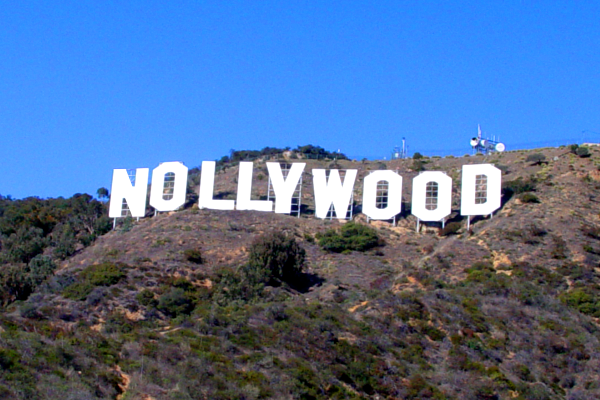 The Nigerian film industry has bounced back from a COVID-hit 2020.
National Film and Video Censors Board (NFVCB), has announced that the board received an aggregate of 382 movies from the Nollywood film industry in the last quarter of 2021.
Executive Director/CEO of the NFVCB Alhaji Adedayo Thomas disclosed this on Wednesday, January 19, while speaking to journalists in Abuja.
Speaking through his media aide, Mr. Joshua Olumu, the film industry chieftain noted that the published statistics was for the fourth quarter of 2021.
Statistical analysis showed that Lagos State took the lead, recording the highest number of movies with a staggering 181 films, Onitsha came second on the table with a total of 96 movies and Abuja closely followed, recording 87 movies.
Further details revealed states with lower production rates, Kano recorded seven movies, Benin recorded five movies, while Port Harcourt and Jos had the least production recording three respectively.
Statistics released by the NFVCB showed an improvement from third quarter production which stood at 375 movies, the least productive in the year 2021.
"The report is for onward submission to the relevant Federal Government authority for compilation of the nation's Gross Domestic Product (GDP) for the fourth quarter (Q4), 2021,'' Olumu pointed.
"We are happy that the industry is picking up again, having survived the harsh impact of the COVID 19 pandemic on every sector of our economy, including the creative sector and the motion picture industry in particular.
"We introduced virtual censorship platforms to keep the industry running so as not to jeopardize the business interest of stakeholders, and that has become an integral part of our operations.''
The National Film and Video Censors Board is a regulatory body established in 1993 to regulate the film and video industry in Nigeria. The Board is empowered by law to classify all films and videos whether imported or produced locally.
Sources
The Nation
Wikipedia
Featured Image Source: Business Tech