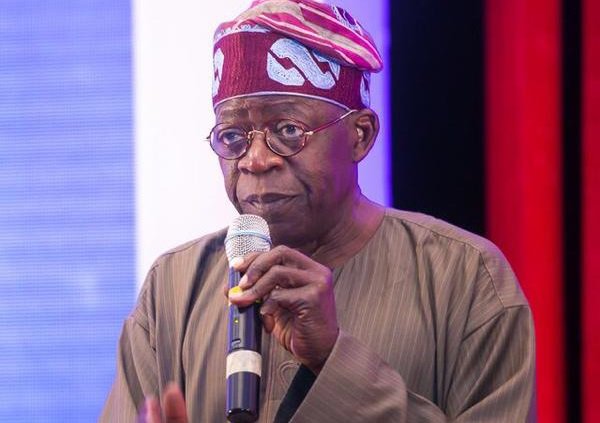 The political chieftain was confronted by a Nigerian lady angry at the state of things in the most populous black nation on earth.
An unidentified lady has been heard in a viral video questioning the National Leader of the All Progressives Congress (APC) and a presidential hopeful, Asiwaju Bola Ahmed Tinubu, on issues concerning governance and welfare of Nigerians.
This happened in Lagos while the APC chieftain decided to meet some protesters. The protesters had gathered in Lagos and the former governor of Lagos State decided to have a chat with them.
In the video, Tinubu was heard telling the protesters that protests is not a solution and encouraged them to discover new ways of expressing their grievances. Reacting to what he said, the unidentified lady asked him what the solution is.
The lady further insisted that Nigerian leaders, including Tinubu, had failed the citizens. While quizzing Tinubu, some members of the former Lagos State governor's entourage tried to scold the lady. Responding to the questions, Tinubu stated that re-strategizing is what will help the government to identify the challenges in the system and proffer solutions.
Meanwhile, since Tinubu told the president of his ambition to run for the presidency in 2023, he has been consulting political bigwigs in the country about his ambition. He was in Minna, Niger State capital last week, where he met with the former Head of State, Ibrahim Babangida.
Also, he is not the only candidate that has declared his intention to run under the platform of APC. Ebonyi State Governor, David Umahi, also declared his ambition during a visit to President Buhari at the State House in Abuja.
In the latest development, former governor of Imo State, Rochas Okorocha, on Wednesday, made his intention public in the floor of the upper chamber of the National Assembly. This was contained in a letter that he sent to the Senate President, Ahmed Lawan, which was read on the floor of the house.
Source
The Nation