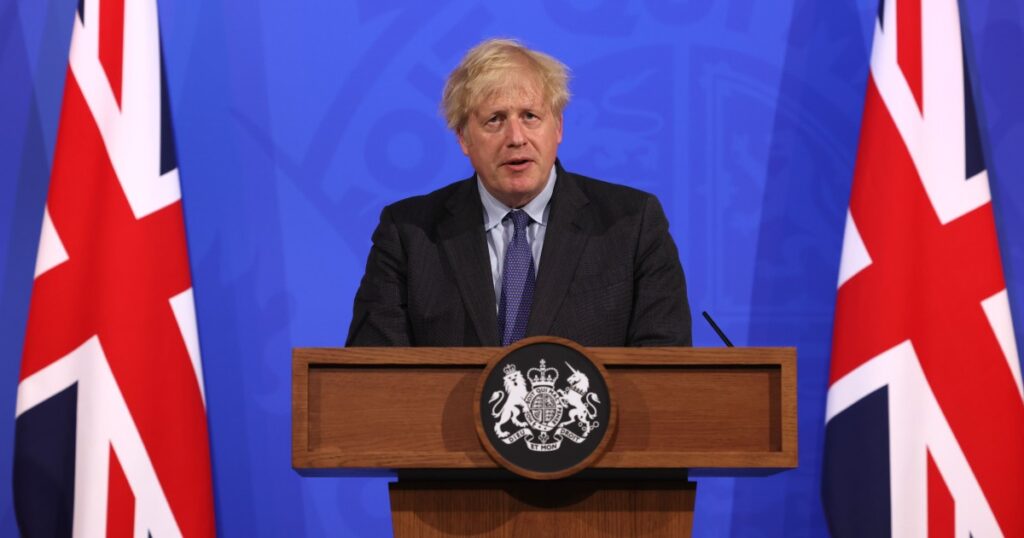 The UK government has relaxed certain COVID-19 restrictions.
The United Kingdom (UK) has announced that work and study visa applications processing can resume in Nigeria. The British High Commission had on December 6, 2021, suspended visa applications from red list countries including Nigeria in a bid to curb alarming spread of the Omicron variant of COVID-19.
After several weeks, the UK has relaxed it's restraining orders, allowing Nigerian citizens to visit the country once again. The statement was made known on the verified social media handles of the 'UKinNigeria' on Wednesday, January 26, 2022.
"From January 24, TLS will resume offering some Priority Visa (PV) Services in our Nigerian visa application centers. PV services will only be available to customers applying at VACs in Nigeria in work and study routes. These services will only be available via the TLS website and can be purchased when making a VAC appointment," the statement disclosed.
The British high commission added that the immigration office would not offer the Super Priority Visa (SPV) service to Nigerians due to the Covid-19 pandemic but hopes to resume the service as soon as the condition got better.
"UKVI will not resume offering a Super Priority Visa (SPV) service for the time being. We will keep priority visas under review and hope to be able to reinstate further services in due course," the post stated.
Statistics show that at least 20,427 Nigerians are studying in the UK as at June 2021.
It will be recalled that in December 2021, the federal government condemned the decision of the UK government to add Nigeria to its red list countries after the country reported several cases of the Omicron Variant. The Minister of information, Lai Mohammed in his statement described the ban as unjust, unfair, punitive, indefensible and discriminatory. He called on the British government to urgently revert its decision.
Source
Punch NG