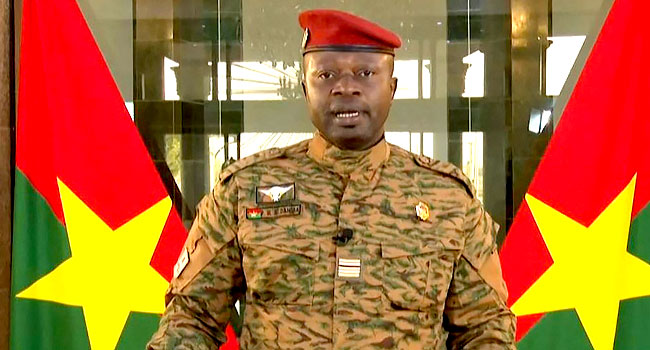 Burkina Faso is the third West African country to witness a coup in the last two years.
The Economic Community of West African States (ECOWAS), has suspended one of its member nations, Burkina Faso, making it the third member nation to receive the sanction in the last two years as a result of military takeovers.
ECOWAS's decision was taken on Friday, 28th January 2022, after some soldiers in Burkina Faso forced the democratically elected President of the country, Roch Marc Christian Kabore, to resign from office.
Also, the soldiers announced the takeover of the country, stating that the country is under siege by militia groups. The new military rulers also stated that the ousted president, Kabore, was unable to resolve the violence that has killed many citizens during his tenure in office.
Leaders of ECOWAS member-countries held a virtual meeting on Friday to discuss the coup situation in Burkina Faso. In a statement issued by ECOWAS after the meeting, it is expected that a delegation of defence chiefs from member nations will be in Ouagadougou, Burkina Faso capital, on Saturday, 29th, January. The visit will be followed by another ministerial delegation in the country.
After the visits, the findings of the delegations will be discussed at the next ECOWAS summit in Accra, Ghana, on the 3rd of February, 2022, where possible further sanction could be imposed on the West African nation.
In the aftermath of the coup in Burkina Faso, ECOWAS and other international allies have condemned the coup. It is believed that the coup could further destabilize the country that is currently battling insurgency.
While reacting to the coup in Burkina Faso, Ghanaian President, who also doubles as ECOWAS Chairman, Nana Addo Dankwa Akufo-Addo, condemned the coup. Akufo-Addo described the coup as "a direct violation of our democratic tenets". He stated further: "The rest of the world is looking up to us to be firm on this matter."
Source
LIB
Featured Image Source: Channels Television