18-Year-Old Boy Lures His Girlfriend To A Building She Was Killed And Used For Money Ritual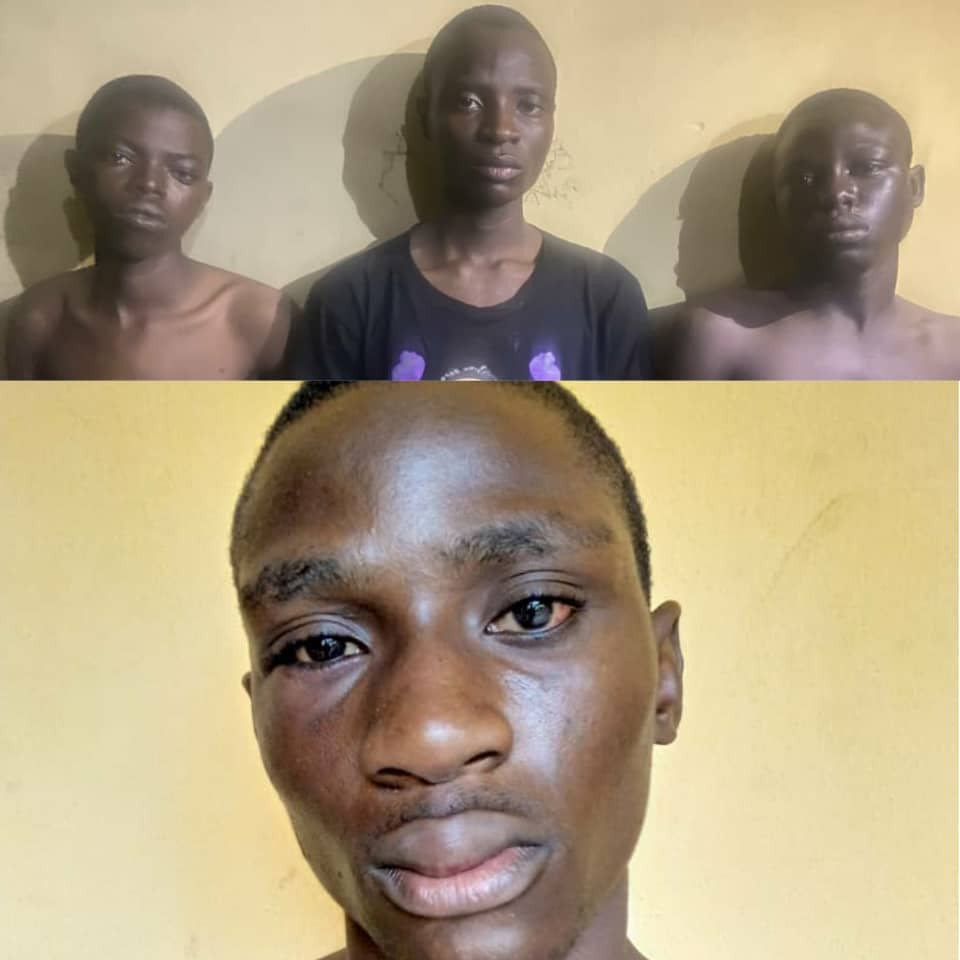 The suspects have confessed to the crime.
Earlier today, Saturday, 29th January 2022, three boys between the ages of 17 and 20 were apprehended by officers of the Ogun State Police Command for allegedly killing the girlfriend of one of their friends for money rituals.
The suspects, Mustakeem Balogun, 20, Gafar Lukman, 19, and Wariz Oladehinde, 17, were all arrested after a tip-off from the head of security guards in the Adatan community, who saw the boys when they were burning what he suspected to be a human head in a local pot. The boyfriend of the victim, Soliu Majekodunmi 18, initially took to his heels but he was later apprehended.
The case was reported at the Adatan division of the Police Command and the DPO, SP Abiodun Salau, led some detectives to the scene of the incident where the suspects were immediately arrested.
After arrest, the suspects confessed to the crime. According to them, what they were burning in the local pot when the local security guard saw them was the head of the girlfriend of their accomplice, who they identified as Rofiat. The suspects stated that the girl was lured by her boyfriend, Soliu, to where they killed her and dismembered her body. Her head was cut off while her remains were packed in a sack and dumped in an old building.
The suspects later led the police to the building where the remains of the deceased, Rofiat, was dumped. Items recovered at the scene were a short cutlass and a knife. Remains of the victim have been deposited at the General Hospital for autopsy.
While confirming the incident, the spokesperson of the Ogun State Police Command, DSP Abimbola Oyeyemi, stated that the state Commissioner of Police, Lanre Bankole, described the actions of the suspects as being callous and has ordered their transfer to the homicide section of the command for further interrogation.
LIB