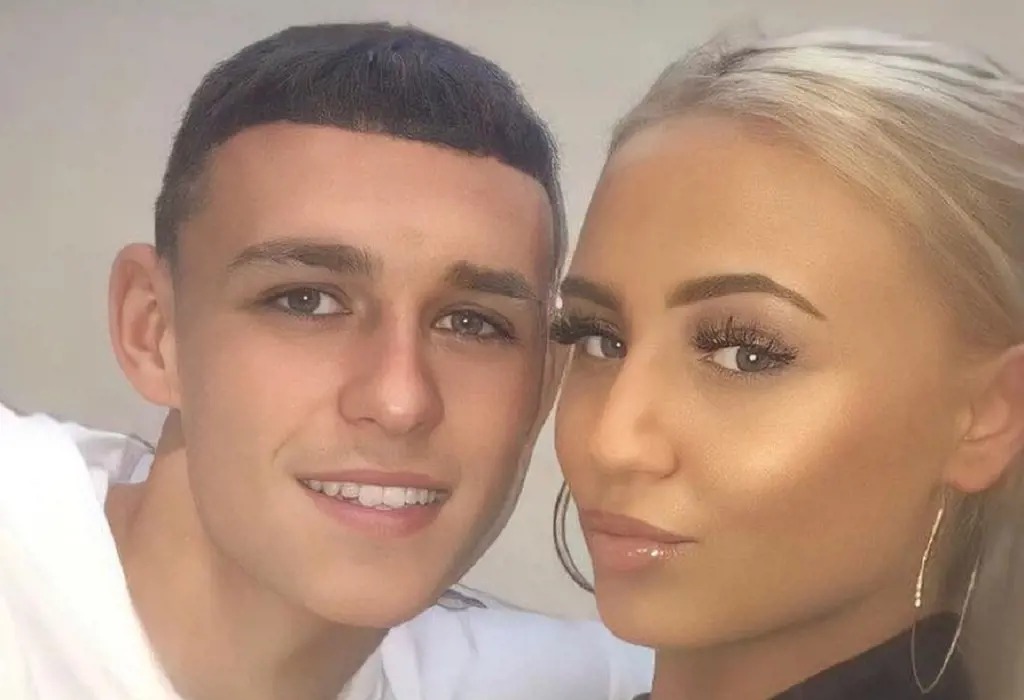 Foden and his girlfriend were vacationing in Greece when the incident occurred.
Manchester City and English football star Phil Foden was confronted publicly by his girlfriend Rebecca Cooke while the pair were on vacation after she allegedly checked through his phone. The massive bust up saw the pair walked off a posh beach club in Greece by security.
In a video footage which has since gone viral, Cooke was spotted yelling at the football star as they follow two bouncers climb the steps to a beach club.
Cooke yelled: "Do you think I'm a d*** head?" as people watched on. She would go on to say "we can't take you anywhere, this always happens.'' While the security helps them vacate the beach, an angry Cooke adds: "Yeah I wonder why, mate." All the while, Foden does not respond his girlfriend who shouted "Tell her 'n' all." 
The Sun gave an eyewitness report:
"He went swimming and she looked at his phone. She got extremely angry. They were really arguing on the beach and security guards got involved."
Another eyewitness told the sun:
"It was a fight between a footballer and his girlfriend. She was shouting and screaming. They were only here for the day. It all started down there on the beach. It was really aggressive and intense. Then they came up to the bar and she was yelling at him. This kind of thing doesn't happen here usually."
Source
LIB
Featured Image Credit: Instagram