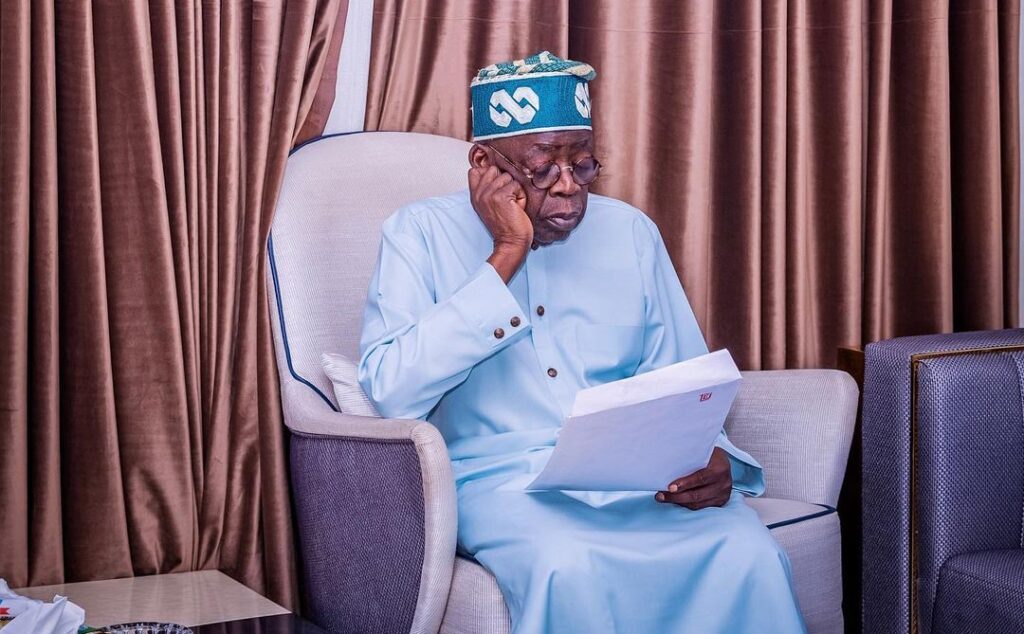 The APC 2023 presidential candidate has left the country for the European nation as plans for next year's elections hit top gear.
Nigerian politician and candidate of the ruling All Progressive Congress in the 2023 presidential election Asiwaju Bola Ahmed Tinubu has departed the country for France. Though the duration and purpose of his visit to the European country remains unclear, it has been gathered that the former Lagos State governor left the country after a meeting with President Muhammadu Buhari at the Presidential Villa in Abuja on Monday June 27, 2022.
Spokesman of the presidential candidate Tunde Rahman confirmed the departure of Tinubu to France noting that: "He is off to Paris, France to hold some important meetings."
Tinubu's school certificates have been subject of controversy for the past few days as questions surround the intellectual capacity of the Nigerian politician and his eligibility to contest at the polls.
Source
LIB
Featured Image Credit: Instagram @officialasiwajubat