Amber Rose Describes Jesus' Death And Resurrection As Manipulative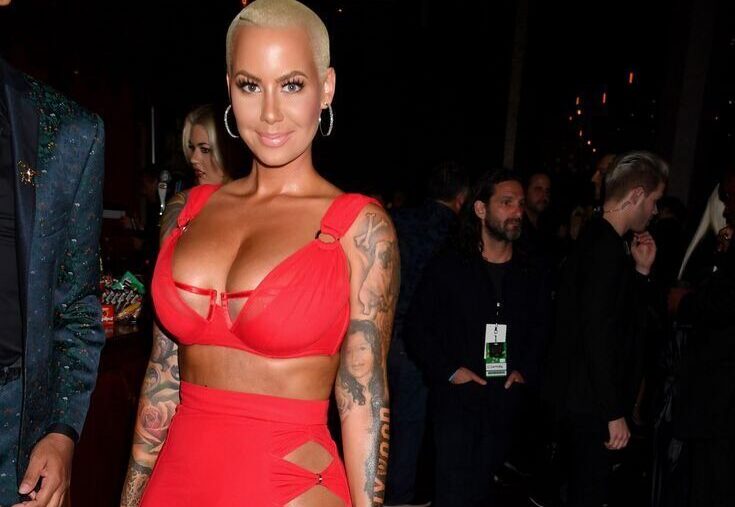 The American model believes science offers better explanation about man's existence.
American superstar model and TV personality, Amber Rose, has described as crazy, ludicrous, and manipulative, the account of Jesus' death and resurrection.
Rose aired her view during a chat with Raquel Harper on the "It's Tricky'' podcast. She expressed her disbelief in the existence of God, saying: "Do I believe in God? What do you mean by God? Like a higher power that was like, 'here's people, here's earth and here's the planet'. No!"
"I more so believe in science than like an invisible entity named God, was like let there be light! It just seems farfetched to me."
On the death of Jesus Christ, Amber Rose opined: "I just don't believe that Jesus died and came back to life for my sins. I just believe that's crazy. That's ludicrous. I believe it's manipulative.''
For Amber Rose, science and evolution gives a proper explanation of how human beings came into being.
"I just believe science though I'm not a scientologist. I just don't understand how the first human species were on earth 6-8 million years ago and religion just started 2000 years ago. It just doesn't add up. It doesn't make sense,'' the American star added.
"Even homo sapiens, we've been here for 15, 20,000 years. Christianity is only like ….I don't know. I have a lot of questions."
Amber Rose, 38, acknowledged Buddhism and sees it not as a religion, but as a philosophy which is not judgmental.
"I prefer Buddhism because it's not really a religion, it's a philosophy. Just to be a good person and they accept you for your mistakes. They accept you for …even when I go to the temple, they are like, Hey! Today, try not to say anything negative out loud," she added.
Source
The Nation
Featured Image Credit: Pinterest