Harrysong Argues That God Is Not In Heaven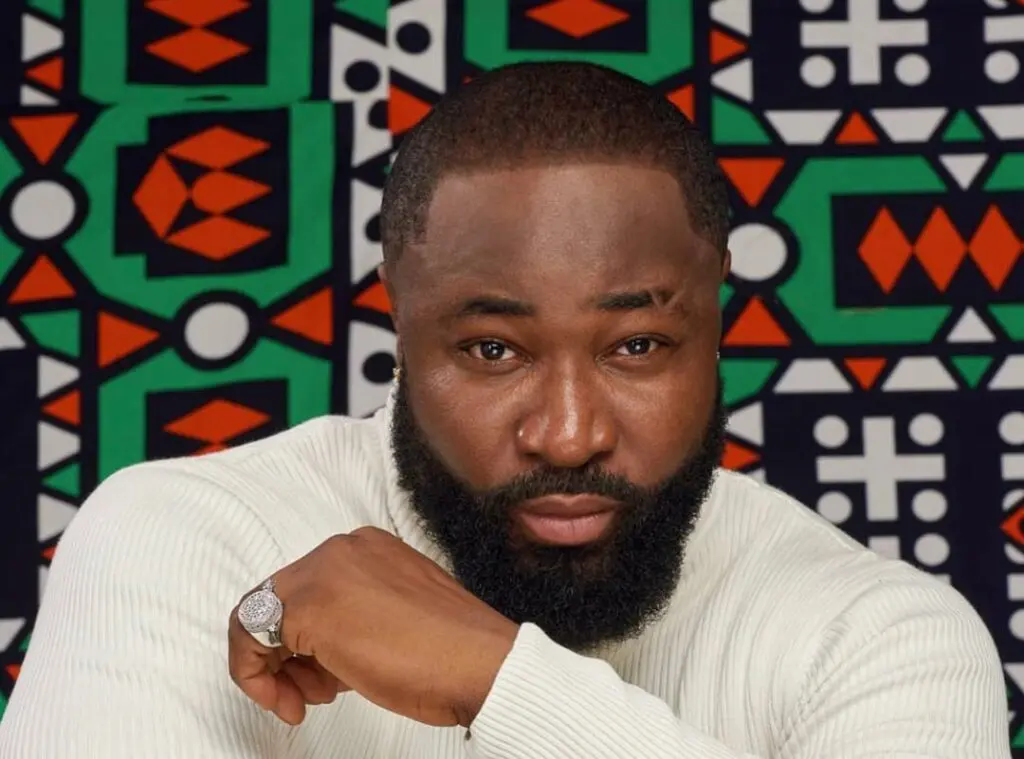 The musician finds it hard to agree that God is in heaven.
Nigerian singer Harrysong has doubted the existence of God in heaven. The 'Beta Pikin' crooner made his views known in an Instagram Stories post, urging people to "study, think and research,'' on the topic.
Harrysong based his argument on the fact that on the Bible account, God is said to have created heaven and earth, making the singer question where God was why creating heaven and earth.
The singer questioned: "How possible is it for you to be in a location and later create that location?''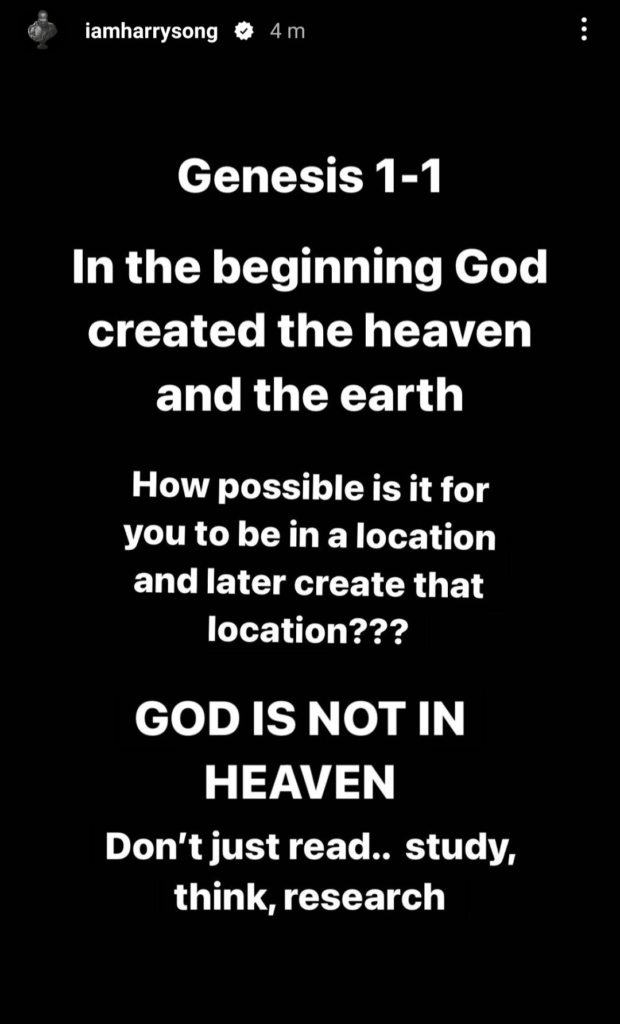 Harrysong's view has drawn controversy on and off the Nigerian social media space. Nigerians take religion seriously and will hardly go with the singer's opinion despite his strong influence through music. Many have argued that the singer needs some clarification from a Christian scholar on the topic.
Source
LIB
Featured Image Credit: Vanguard News