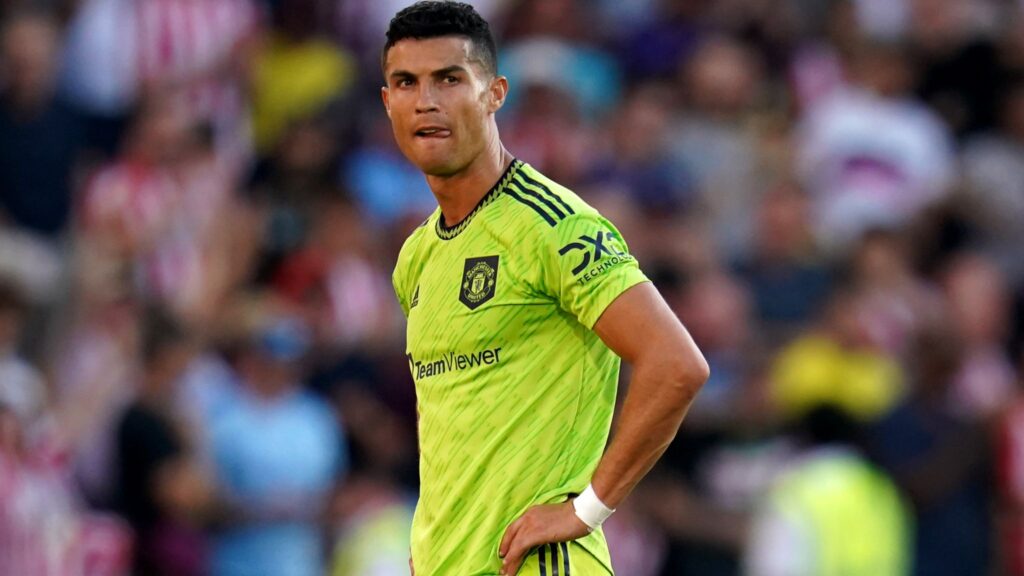 The Portuguese star has been subject to transfer speculations.
Football star Cristiano Ronaldo has vowed to reveal the truth concerning his transfer situation 'in a couple of weeks.' The Portuguese national team captain accused the media of telling lies regarding his summer transfer stand-off with Manchester United.
Ronaldo, 37, has been subject to transfer speculations with reports suggesting that he is insistent on leaving Old Trafford to a UEFA Champions League playing club. Ronaldo started the season on the bench in United's 2-1 loss to Brighton, but started the club's 4-0 defeat to Brentford last weekend.

Media reports in England claim United does not want to sell the former Real Madrid forward as Erik ten Hag has made public his intention to keep Ronaldo.
Ronaldo while replying to a fan on Instagram said: "They know the truth when they interview in a couple weeks. The media is telling lies…I have a notebook and in the last few months of the 100 news I made, only 5 were right. Imagine how it is. Stick with that tip.''
It remains to hear Ronaldo tell his own side of the story in the highly anticipated interview which is likely to come up after the Portuguese star has resolved his future with the Red Devils.
Source
LIB
Featured Image Credit: Sky Sports