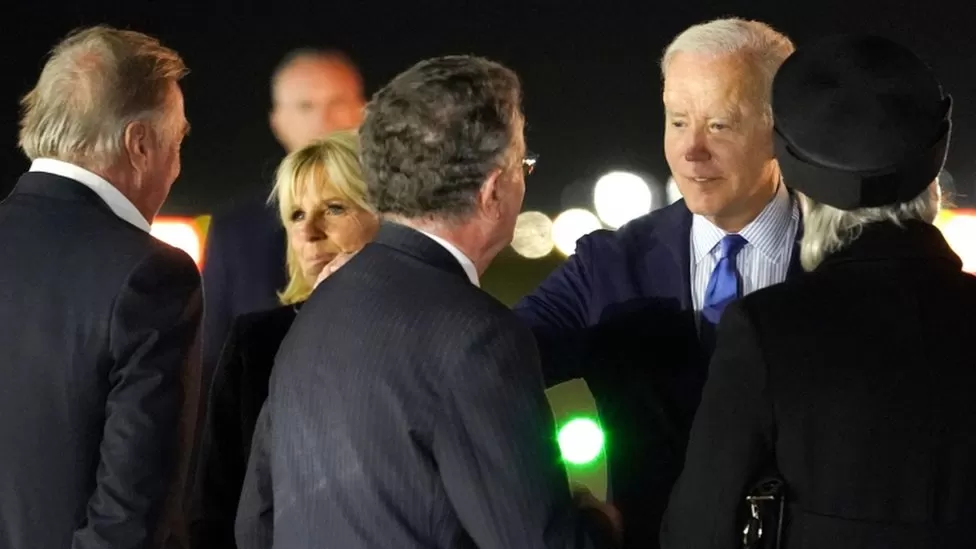 Queen Elizabeth II will be buried on Monday, September 19, 2022.
Leaders around the globe are trooping to London, England for the funeral of Her Majesty Queen Elizabeth II in what is expected to be the largest gathering of world leaders in decades.
Nigeria's Vice President, Yemi Osibanjo, departed the country on Saturday, September 17, 2022 to represent President Buhari during the funeral.
US President Joe Biden arrived London in the early hours of Sunday, September 18, to be among the 500 heads of state and dignitaries expected to attend the funeral. Canadian (Justin Trudeau), New Zealand (Jacinda Arden), and Australian (Anthony Albanese) Prime Ministers alongside other Commonwealth leaders such as President Droupadi Murmu of India,Bangladeshi Prime Minister, Sheikh Hasina, and President of Sri Lanka, Ranil Wickremesinghe, are also expected to attend the royal funeral.
European leaders such as President Emmanuel Macron of France, Frank-Walter Steinmeier of Germany, and Italy'sPresident Sergio Mattarella, are expected to be in attendance alongside royal families across Europe.
Sources
BBC
Premium Times
Featured Image Credit: Reuters