Myself And Rema Are Leading Artists Of Our Generation- Fireboy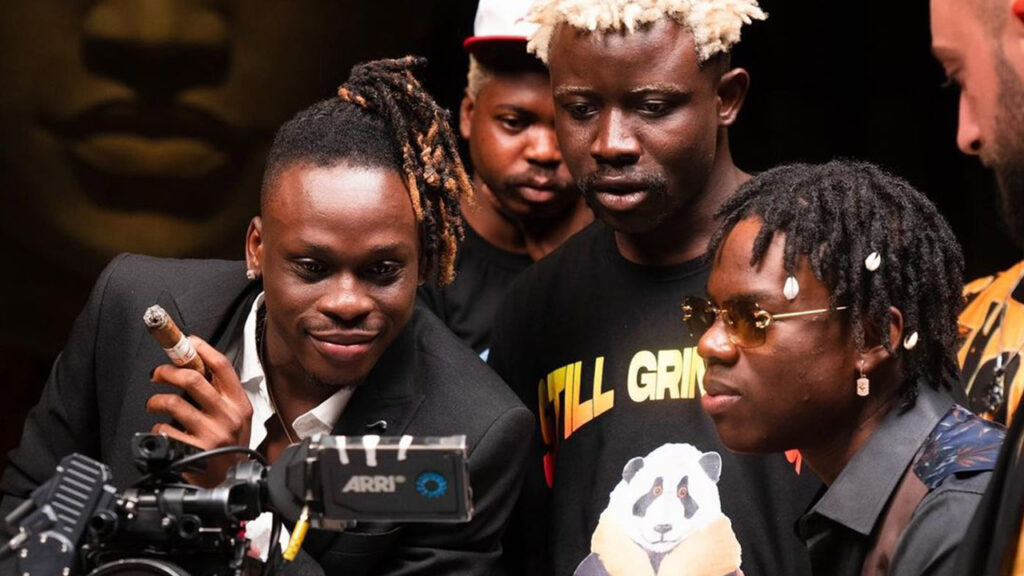 The "Bandana'' singer has revealed plans for more collaboration with Rema.
Musician and songwriter, Fireboy DML, has stated that he and fellow singer, Rema, are the leading artists of the new generation of music acts in Nigeria. Fireboy made his views public during an interview with Ebro Darden on Apple Music 1 about his collaboration with Rema "Compromise.''
The "Jealous'' crooner revealed that they (Fireboy and Rema) agreed to do the collaboration to wade off any competition or superiority arguments that their fans might want to start. Fireboy noted that their fans are still making efforts to cause a stir between them, but insisted that he has decided alongside the "calm down'' crooner to stay free of such conflicts and just make money.
"Myself and Rema are like the two leading artists of our generation, without a doubt. We came together and realized that, 'Yo, instead of giving these fans what they want, which is beef, let's collaborate.' We don't want to repeat any mistakes from the past; we just want to make money. The fans are still doing their stuff. They're relentless, but we will continue to show love because that's the only way.We are too advanced for this stuff, so we came together, and we want to really give them the obvious club banger that they want.''
Fireboy
The YBNL singer further noted that he has plans with Rema to release more sounds, revealing that they have "like five more records, like five more Fireboy DML and Rema records. I don't know about this year, but I'll be getting it, definitely."
In a time when music seems to be Nigeria's biggest trade in the globe, Fireboy's comments are surely not out of place.
Source
Gist Lover
Featured Image Credit: Unorthodox Reviews