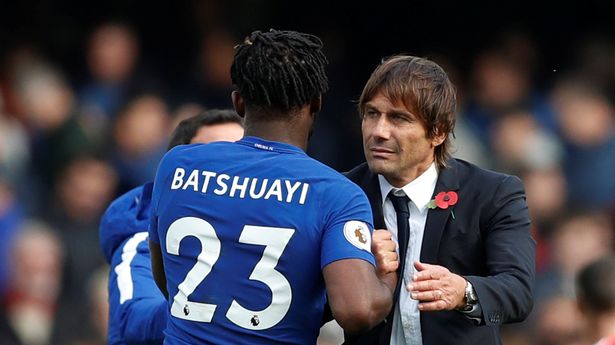 Conte brought the Belgian to England in 2016.
Belgian international, Mitchy Batshuayi, has claimed that Italian coach, Antonio Conte, fooled him into joining Chelsea with false promises relating to his role on the pitch with the English league giants.
Batshuayi joined the Blues from French Ligue One giants, Marseille, in the summer of 2016 with Conte at the helm of affairs. The Belgian noted that he was made to believe he would partner Diego Costa in attack but ended up struggling for game time and had a hard time with the two-time UEFA Champions League winners, featuring 77 times and leaving for loan spells on five occasions.
"Conte was constantly contradicting himself. To start with my arrival. He called me and explained his project. He wanted me to play in a two-man frontline alongside Diego Costa. Did I believe that? Of course, because Conte has played with two attackers all his career. Except at Chelsea with me. I do not understand. The truth is that I have been fooled far too often.''
Mitchy Batshuayi
Despite his struggles with the English Premier League side, Batshuayi managed to score 25 times and won the Premier League and FA Cup titles with the European football heavyweights. Batshuayi joined Turkish league giants, Fenerbahce, in the summer of 2022 in a permanent move.
Source
Completesports
Featured Image Credit: Reuters