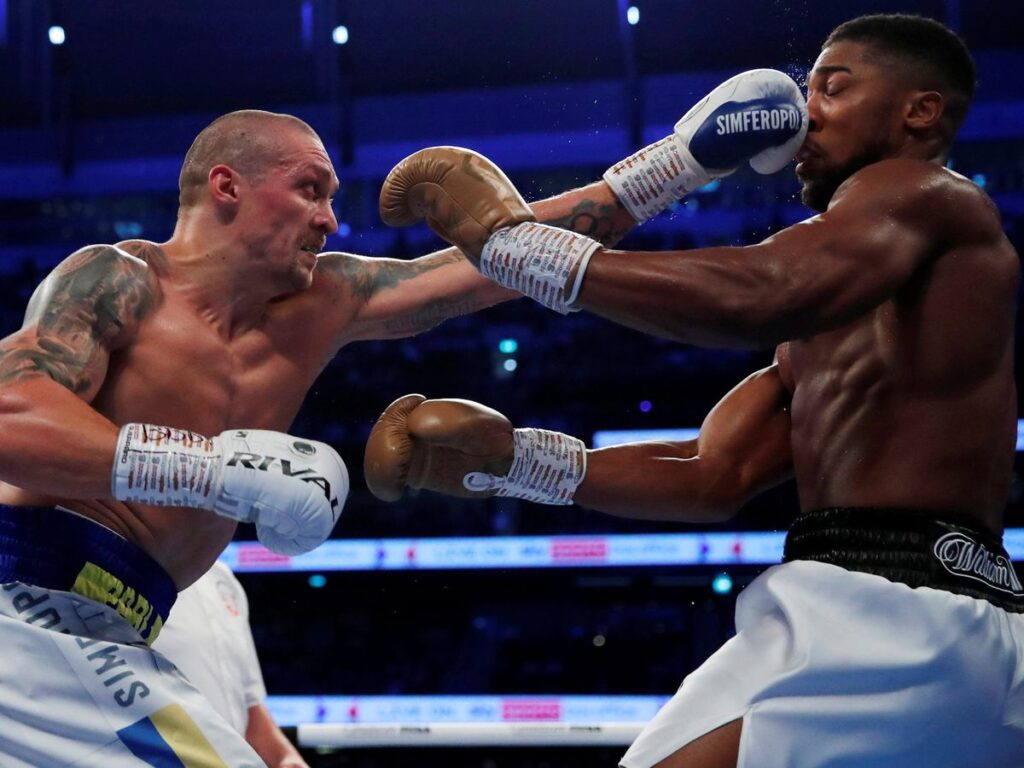 Usyk beat the Nigerian twice to become world heavyweight champion.
World heavyweight boxing champion, Oleksandr Usyk, has slammed former world champion, Anthony Joshua, over his reaction after loosing their last title bout in Saudi Arabia. The Ukrainian beat the British-Nigerian boxer in September 2021 and repeated same feat in August 2021 to become the WBA, IBF, and WBO heavyweight titles holder.
After loosing to the Ukrainian, an infuriated Joshua took two of his opponent's belts and threw them over the ropes before bitter verbal exchanges with some of Usyk's team members. Joshua walked out of the ring and looked to be headed for his dressing room before changing his mind to return to the ring, took the microphone, and made a bizarre but passionate speech.
Usyk when quizzed about Joshua's reaction after the match, noted that he was not bothered but has now revealed in an interview on his YouTube channel, USYK17, how he felt.
"You know, I thought, 'What a poor fool.' I thought, 'Why should you be doing that?' He reminded me of a little boy who wanted to play with the ball, but it was taken away from him. So, he decided to throw it over the neighbour's fence. But the ball landed next to a fierce dog, so was it such a smart decision in the end?"
Oleksandr Usyk
Joshua has since moved on after the fight and is likely to face Tyson Fury in December for a World Heavyweight (WBC) fight.
Sources
LIB
Sky Sports
Featured Image Credit: Reuters