BBNaija's Doyin Learnt She Could Forgive In The House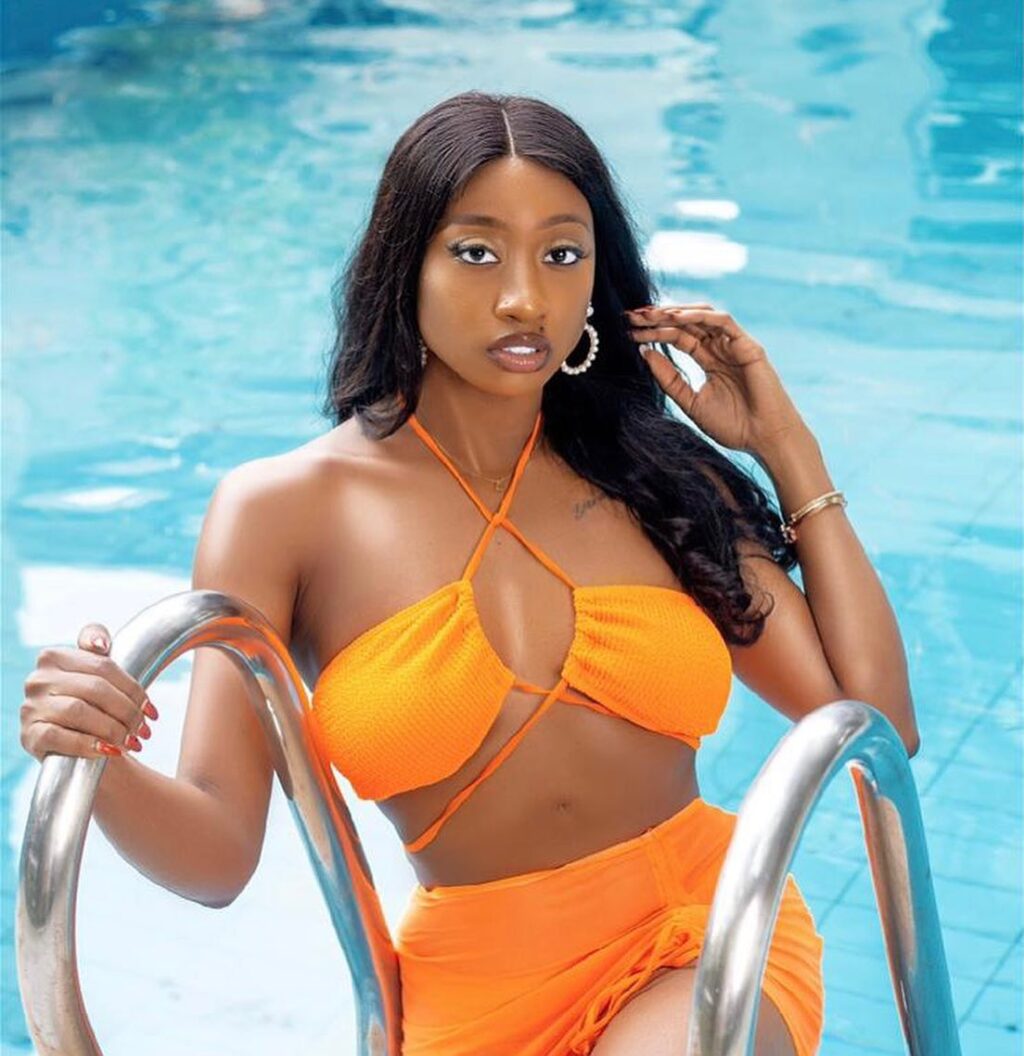 Doyin was recently evicted from the show.
Evicted Big Brother Naija Level Up housemate, Doyin David, has recounted her life in the reality show and noted that the biggest reality TV show in Africa taught her how to forgive.
Doyin made her views known during an interview with Sunday Scoop, and also revealed that she made some friends in the show.
"I learnt in the house that I am a very opinionated and forgiving person, even without people apologising to me for their wrongdoings…There are certain people I know I will maintain friendships with even after the house, including Beauty, Chizzy and Allysyn. I am sure other people will join the list too."
Doyin
When quizzed about advising Beauty before the former Miss Nigeria was disqualified from the show, Doyin said:
"We had conversations where I told her to take things easy. She also told me to take things easy at some point. I was sad and hurt when she was disqualified because I knew how much she could have brought to the show but she could not. As for Allysyn, we both have clean minds. We don't hold grudges and we are cool."
Doyin further talked about her experiences in the Big Brother house, revealing that it was an "emotional rollercoaster.''
"My experience in the house was an emotional rollercoaster. The house is completely different from the outside world and everything is much more heightened. I managed my low moments by speaking with a friend or simply going into the toilet to cry. Sometimes, I reminded myself that it was a game and it would end soon, or I talked to Biggie. There were days when I was not in a happy mood but I can't say it messed with my mental health. I am strong-willed, charismatic, and a bunch of surprises. My style is classy and chic."
Doyin
Following her participation in the show, Doyin has gained a new status as one of Nigeria's reality TV stars.
Source
Punch NG
Featured Image Credit: Instagram @officialdoyin_