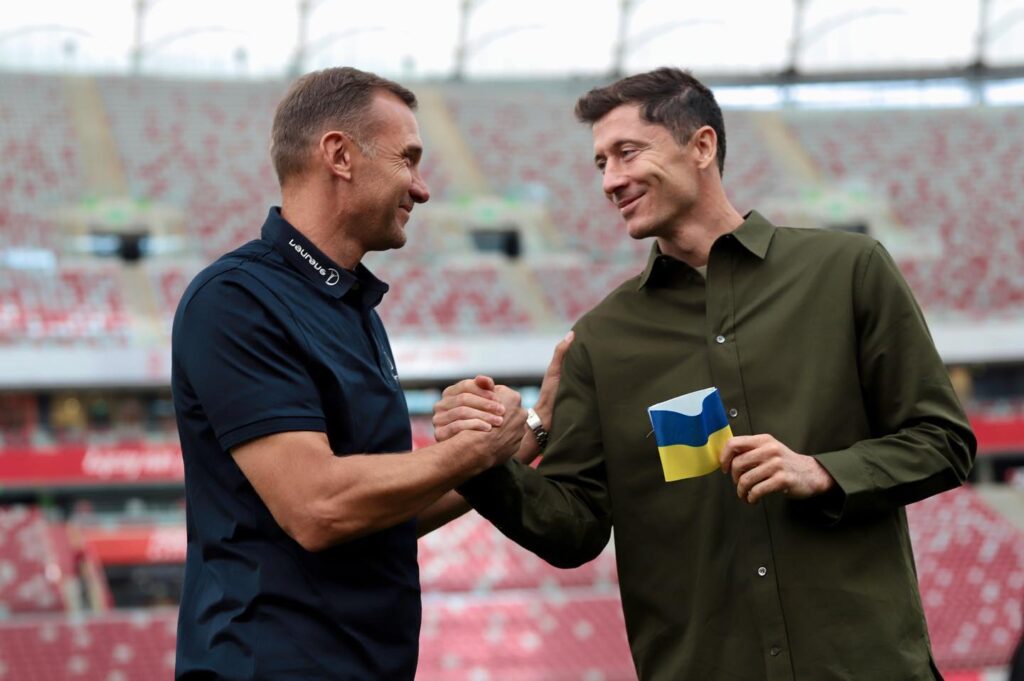 Lewandowski has been vocal against the war between Russia and Ukraine.
FC Barcelona star, Robert Lewandowski, will wear a captain's armband decorated in Ukrainian flag during the 2022 FIFA World Cup in Qatar. The Polish national team captain made public his decision after meeting Ukrainian football legend, Andriy Shevchenko, and presented with the armband.
It will be recalled that Lewandowski wore a similar armband while playing for Bayern Munich in a German Bundesliga match against Eintracht Frankfurt last season. Lewandowski will wear the band in solidarity with the Ukrainian people who have been involved in a brutal war with Russia following the decision of Russian President, Vladimir Putin, to carry out military operations in some parts of Ukraine.
Shevchenko who captained Ukraine to the quarter-finals of the 2006 World Cup in Germany thanked Lewandowski for the gesture during a special ceremony held at the national stadium of Poland in Warsaw.
"This armband symbolizes for me many emotions related to my country. I thank you and the Polish nation for supporting my compatriots.''
Andriy Shevchenko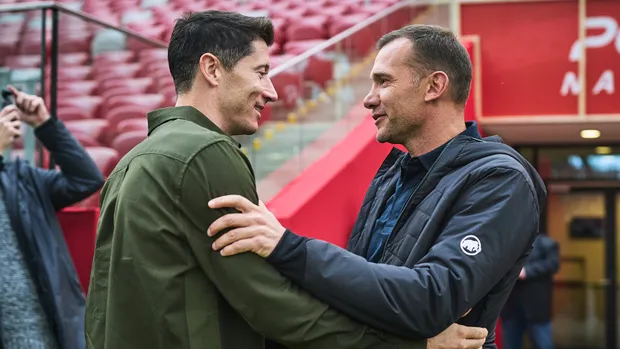 Lewandowski also posted a picture of his meeting with the former AC Milan star, noting that it "will be an honour for me to carry this captains armband in the colours of Ukraine to the World Cup.''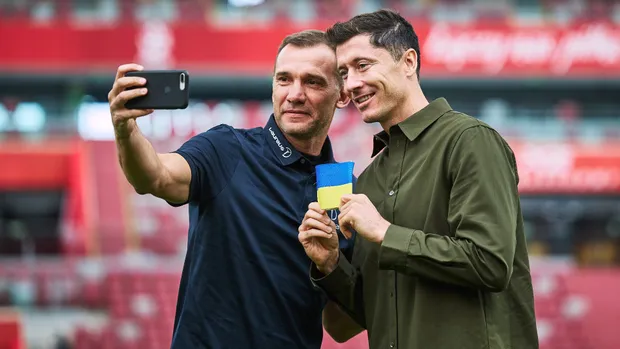 It is not the first time Robert Lewandowski is expressing his stand on the Russia/Ukrainian conflict. The former Borussia Dortmund striker dropped global tech giants, Huawei, as sponsor and claimed that the company was aiding Russia in the war.
Lewandowski in a tweet in March said: "For all people who value freedom and peace, this is a time of solidarity with the victims of military aggression against Ukraine.''
Barring any injuries or factors that could affect the schedule of a football match, Lewandowski is expected to wear the Ukrainian-coloured armband against Mexico in Poland's World Cup opener on November 22, 2022. The European team is also in the same group with Argentina and Saudi Arabia.
Source
Goal
Featured Image Credit: Instagram @_rl9