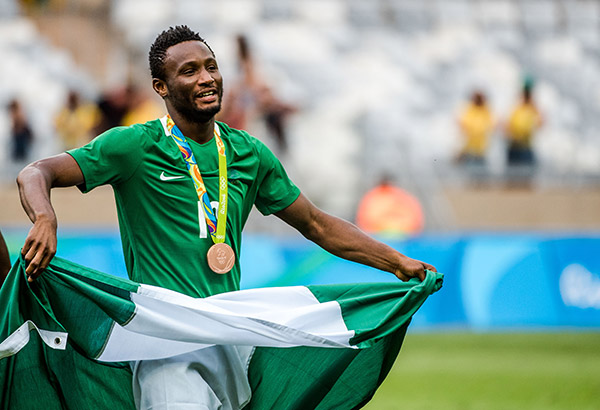 Mikel was successful at the club and national team levels.
Former Chelsea FC of England star, Mikel Obi, has announced his retirement from professional football. The former Nigerian national team captain made his decision public in an Instagram post on Tuesday, September 27, 2022.
In an emotional retirement post, Mikel said:
"I look back at the past 20 years of my career, and I must say that I am very satisfied with all that I was able to achieve and more importantly the human it has helped shape.''
The UEFA Champions League winner also thanked "family, managers, clubs, coaches, teammates," and fans for the support throughout his career and noted that this "is not goodbye, it's the start of another journey, another chapter of my life. I look forward to what the future holds and I hope you will walk with me.''

In a career that spanned 20 years, Mikel started his exploits in Europe with Lyn Oslo of Norway in 2004 before joining English Premier League giants, Chelsea FC, two years later. Mikel spent eleven years with the Blues and won the UEFA Champions League, two English Premier League titles, three FA Cup titles, one League Cup, and the one Europa League title in 372 appearances which also saw him score six times and assisted 13 goals.
After a successful time in England, Mikel left for China in 2017 and spent two years with Tianjin TEDA before returning to England with Middlesbrough where he was nicknamed the "African Zidane." Mikel would move to Turkey in 2019 and won the Turkish Cup with Trabzonspor before returning to England again in 2020 for Stoke City. The former Super Eagles star would join Kuwaiti side, Kuwaiti SC in 2021 before announcing his retirement at the age of 35.
Mikel was pivotal in the Nigerian team that won the 2013 Africa Cup of Nations in South Africa. He would captain the Nigerian team that won bronze in the 2016 Olympic Games in Brazil. It is not out of place to call Mikel one of the greatest players in Nigeria and African football history.
Sources
Instagram @mikel_john_obi
LIB
Featured Image Credit: