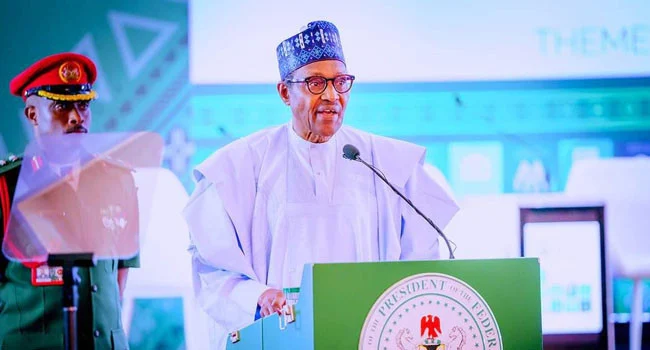 President Buhari charged officials to focus on finishing strong and handing over to a new government in 2023.
Nigeria's president, Muhammadu Buhari, has warned government officials to focus on their duties rather than get distracted by electioneering activities. Campaigns have kicked off for the country's general election in 2023 and Buhari has cautioned permanent secretaries and heads of government agencies not to loose focus.
Buhari made his warning public on Tuesday, October 18, 2022, during the closing ceremony of the 2022 Ministerial Performance Review Retreat. The president noted that "any infraction will be viewed seriously.''
"All Ministers, Permanent Secretaries, and Heads of Agencies must remain focused in the discharge of their duties, as any infraction will be viewed seriously. Our collective goal is to map out a transition plan for the incoming Administration to ensure proper documentation of all the Policies, Programmes, and Projects of Government with up-to-date status of implementation.''
President Buhari
Buhari went further to note that the lessons learned in his administration's past three years of policies, programs, and projects implementation should serve as a form of motivation for every ministry to remain committed towards the achievement of development goals. He also called on officials to step up their efforts and work in synergy towards ensuring they meet targets before leaving office in 2023.
Source
LIB