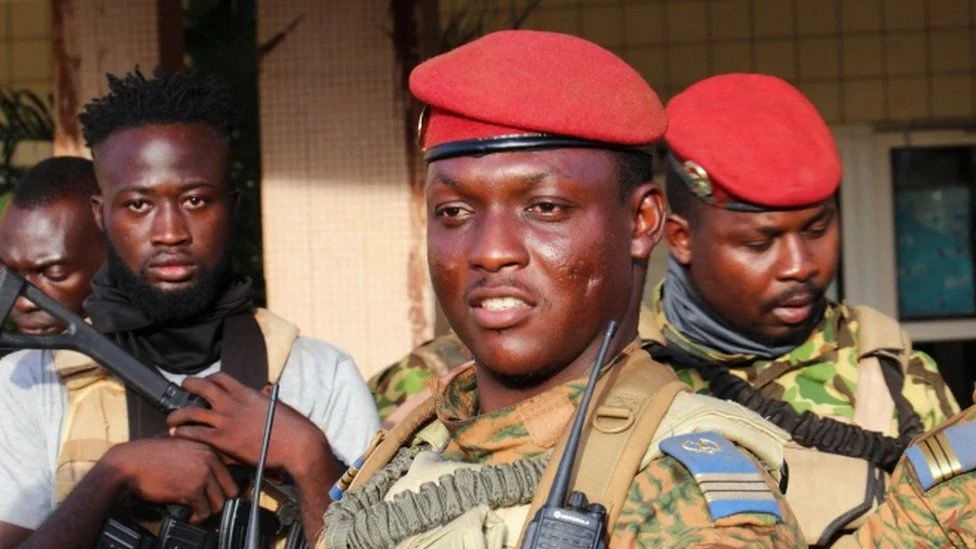 Burkina Faso has been confronted by insurgency carried out by Islamic jihadists since 2015.
In a bid to end jihadist insurgency in Burkina Faso, the military leadership of the West African country has resolved to recruiting thousands of civilian volunteer fighters to fight off the terror.
Commander of the civilian force known as the Volunteers for the Defence of the Fatherland, said the country aims to enlist 35,000 new members as part of efforts to end the activities of the extremists which has been bedeviling the nation since 2015.
Candidates of the new force will undergo military training for two weeks before embarking on operations across the country.
Burkina Faso has suffered two military coups in 2022 with the leaders of both promising to bring an end to the crisis.
Soldier, Captain Ibrahim Traore, was declared the leader of Burkina Faso following the removal of President Paul-Henri Damiba after a coup on September 30, 2022. The military noted that Damiba's inability to deal with armed uprising in the country led to their seizure of power.
Sources
BBC
Aljazeera