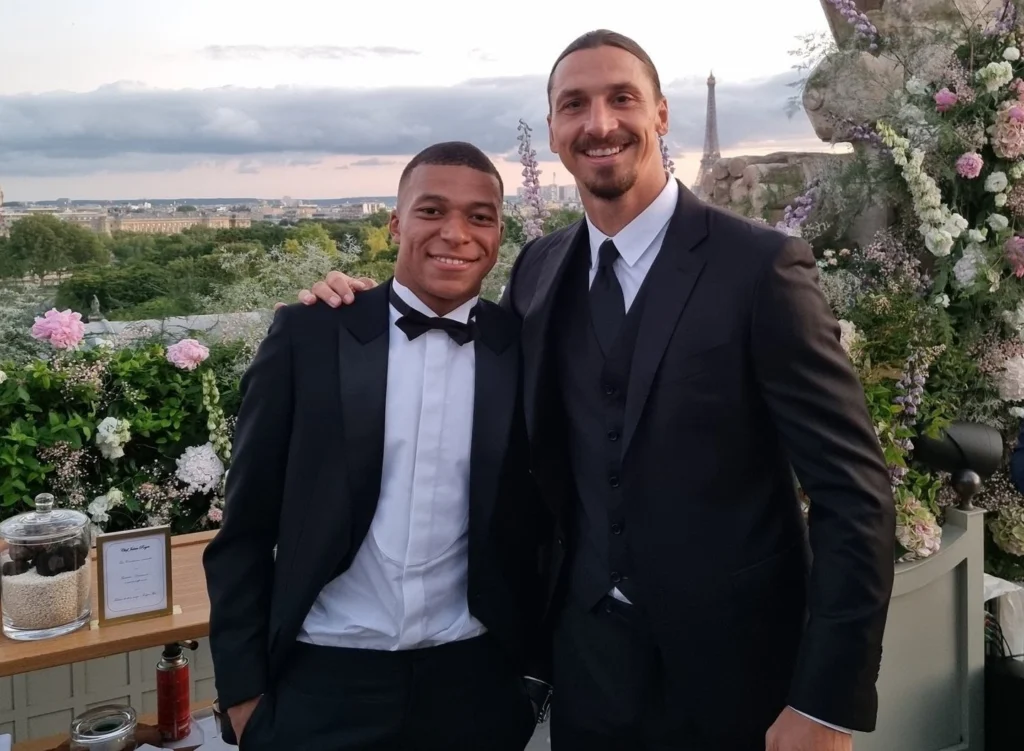 Ibrahimovic does not understand why Mbappe decided to stay in PSG instead of leaving for Real Madrid.
Football star, Zlatan Ibrahimovic, has slammed French international, Kylian Mbappe, over his refusal to join Real Madrid in the 2022 transfer summer. The AC Milan star warned Mbappe over loosing his identity as a player and believes his choice to remain in Paris was for the French club not himself.
The Swedish footballer said:
"Mbappe, as a person I do not know him very well. As a player, he is fantastic. But when you lose discipline you lose your identity. There is a reason why Zidane is Zidane. Mbappe wants to imitate him? That he starts to want to progress. Not to be satisfied. He made the right choice for Paris not for himself. Because he put himself in a situation where he is more important than the club. And the club gave him the keys for that. But you are never bigger than a club. But when a child becomes strong, he can easily earn money.''


However, Zlatan who is on his second spell with AC Milan also thinks Mbappe is not to be entirely blamed for his decision, insisting that pressure from family and aides must have contributed.
"So his parents become lawyers, agents, coaches. From one thing they become another. And that's the problem. That's when you lose your self-discipline and who you are. Today with this new generation, the parents, dad, mom who you want, they think they have become stars. They talk in the newspapers. But who do you think you are? Shut up. It is up to your son, the player, to work and have discipline.''
Ibrahimovic
Ibrahimovic, 41, is currently injured and is expected to return to action in 2023.
Source
MARCA